Susan's Shanghai Blog - Week 119
We then headed to Luang Prabang on Lao Airlines (yep, yet another new airline for us to try). Wasn't a bad flight in fact, even a normal jet airplane. It is a very small airport and so we just walked out onto the flightline and walked up the stairs. I must say that this is probably the smallest airport I have ever been in (in Vientienne). As we are leaving, there is no computer, no fancy desk, just one door out the back.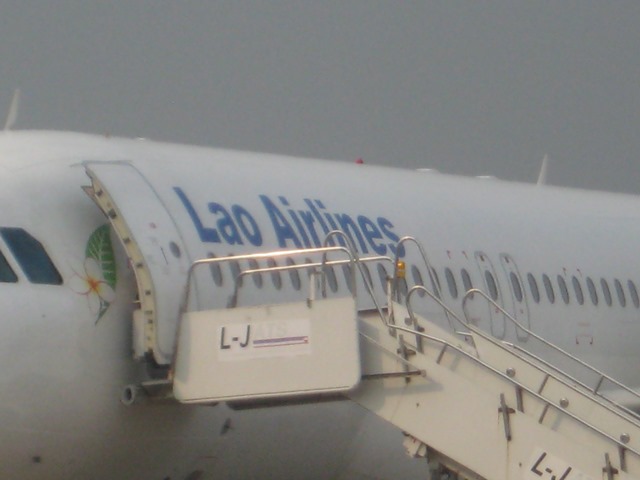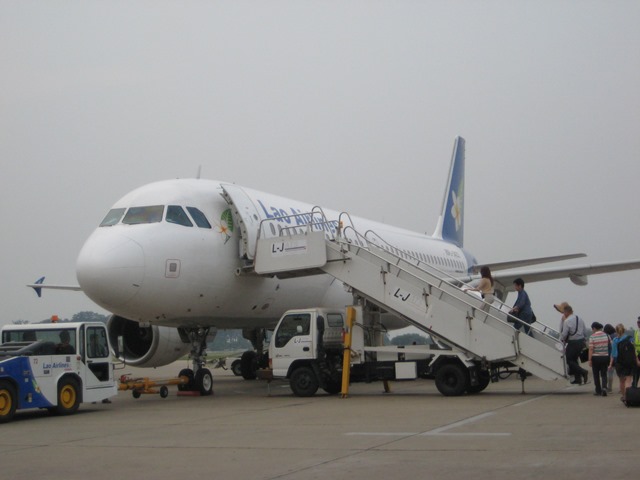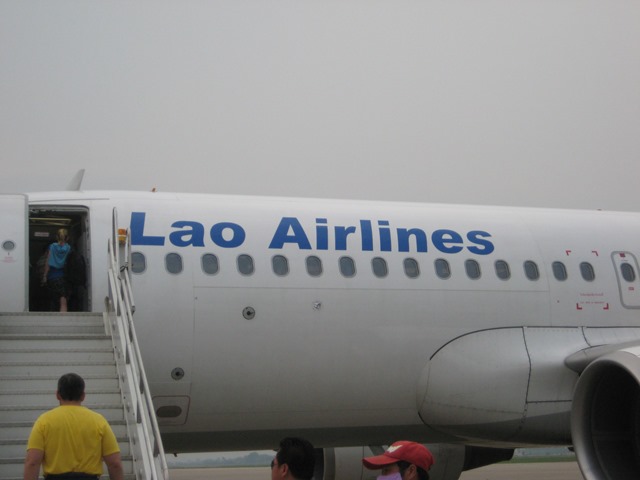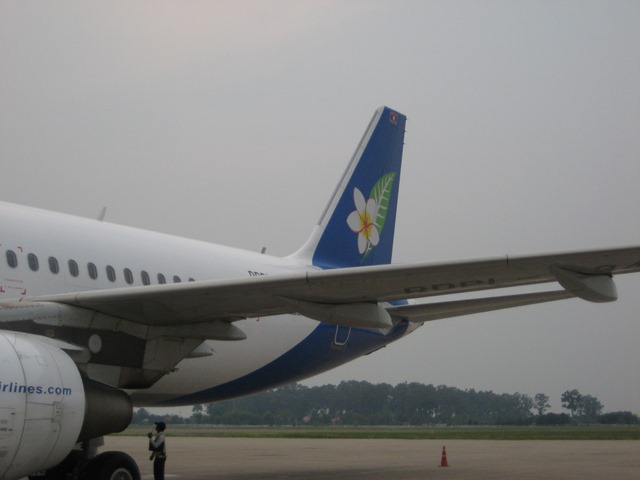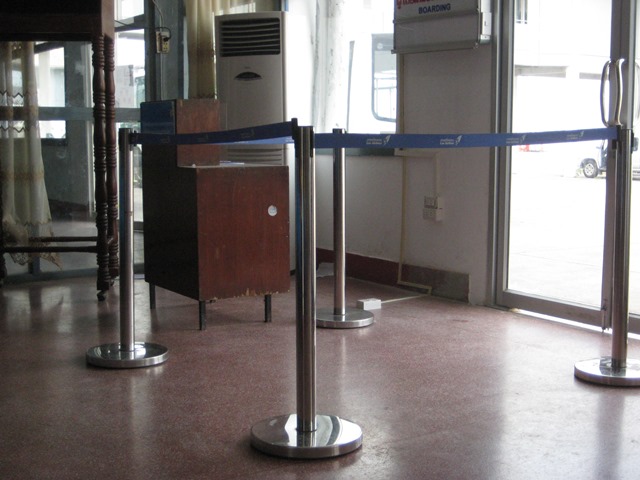 After the short little hop across Laos, we landed in Luang Prabang and headed to our hotel. Luang Prabang literally means "Royal Buddha Image" and is in North-Central Laos where the Mekong River meets up with the Nam Khan River. Prior to the communist takeover of Laos in 1975, it was the royal capital of the Kingdom of Laos, and today has a population of around 50,000. The city is well known for its numerous Buddhist temples and monasteries. Every morning, hundreds of monks from the various monasteries walk through the streets collecting alms (you'll see pictures of this in a future blog).
Our hotel was VERY nice! We stayed at the Victoria Xiengthong Palace hotel, which was (at one time) an actual royal palace. It is located next to the Wat Xienthong and sits right on the Mekong River. We had "Lotus Suite 1". As you walk in, the suite has a sitting area and then you walk around a divider into the bedroom with this large bed. The bathroom was almost the largest one we've ever had in a hotel and spread out over the entire width of the suite, with a large soaking tub on one end and a pretty large shower on the other.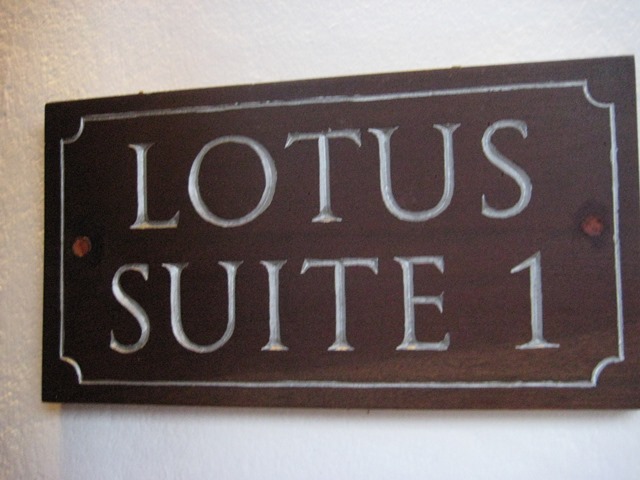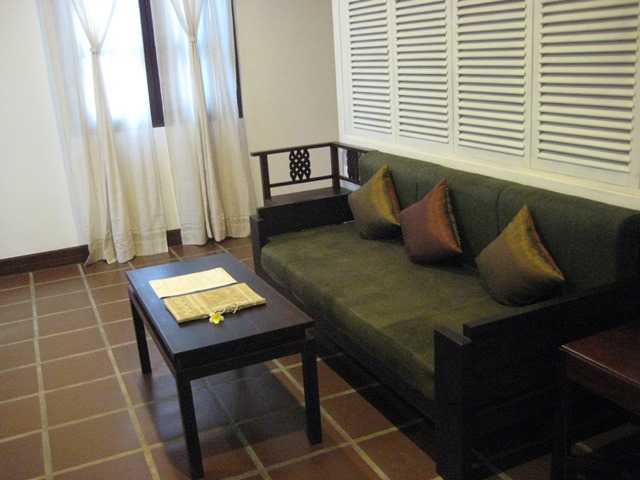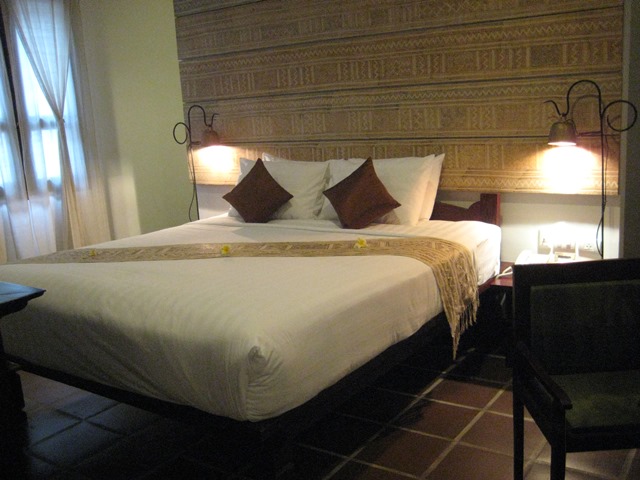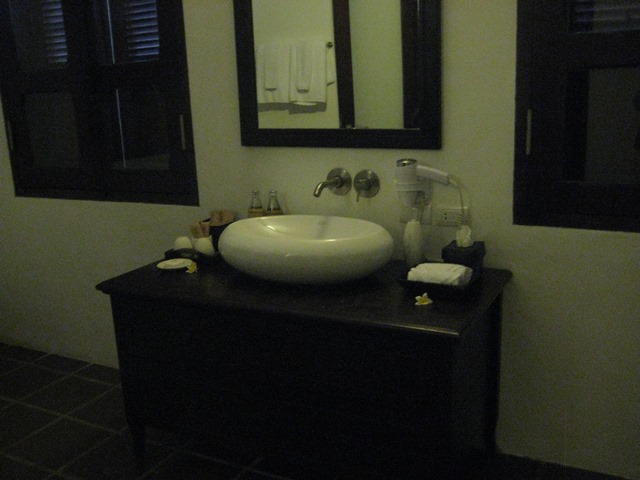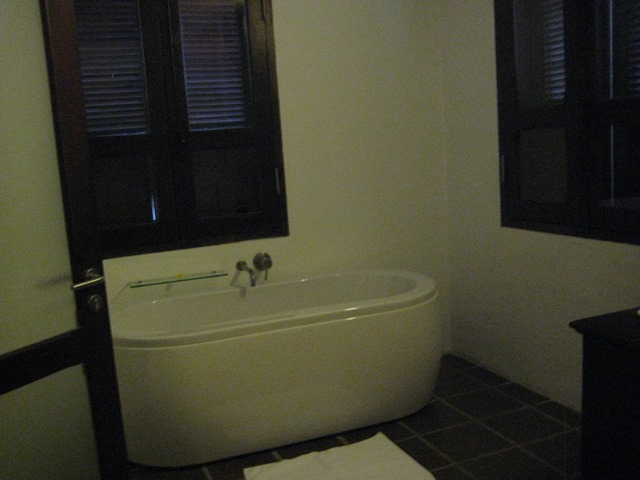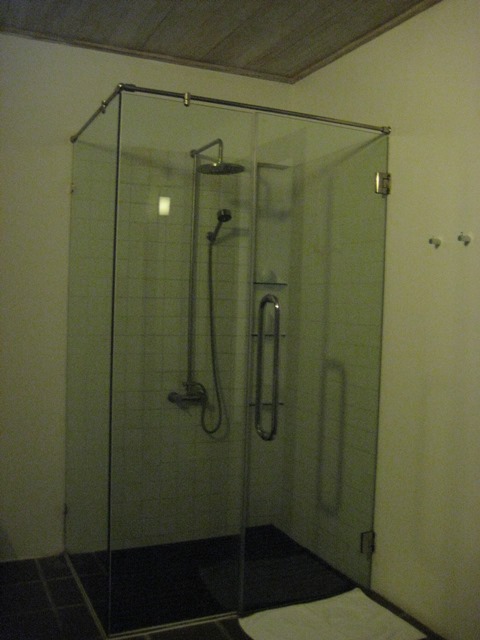 One really nice touch was that each came with an alarm/stereo with an iPod already docked in which had a variety of soothing musical choices that were playing as we came in each day.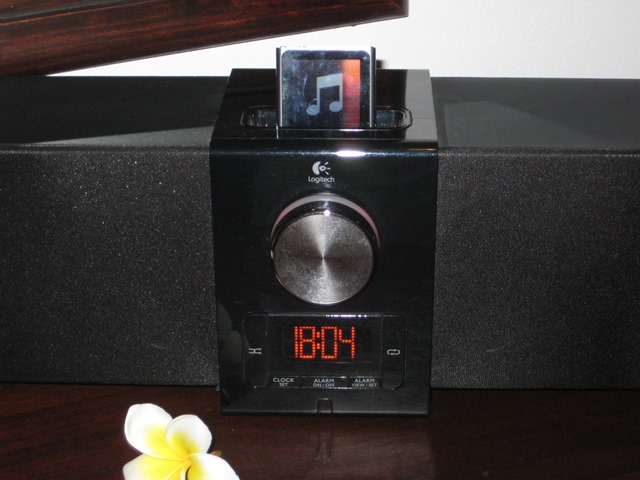 Some views of the grounds, multiple different buildings with trees and flowers all around. There was a restaurant that sat on the Mekong River side, overlooking the river, and we also snapped a few pictures of the river.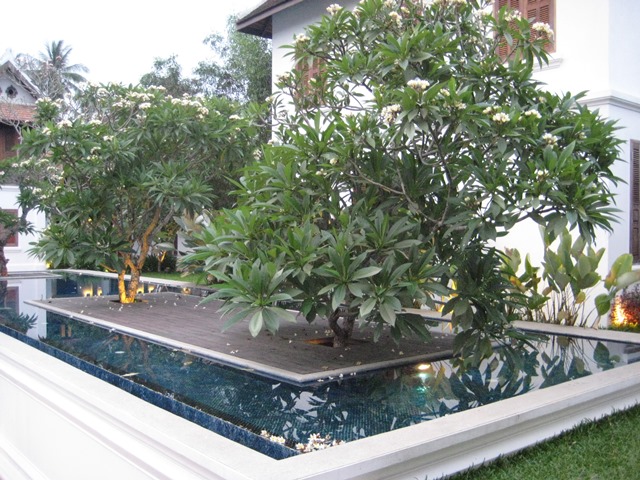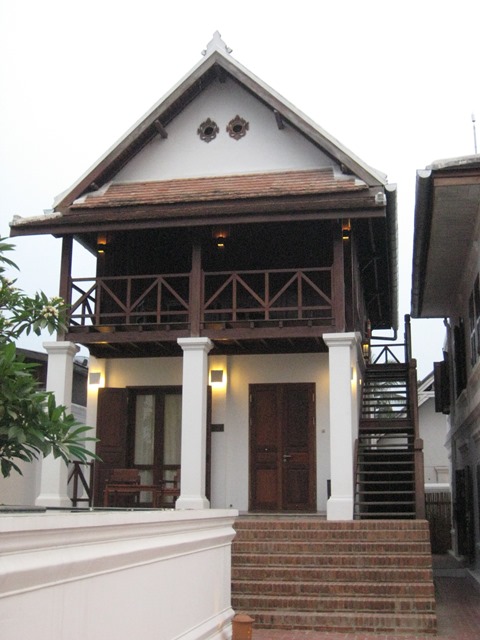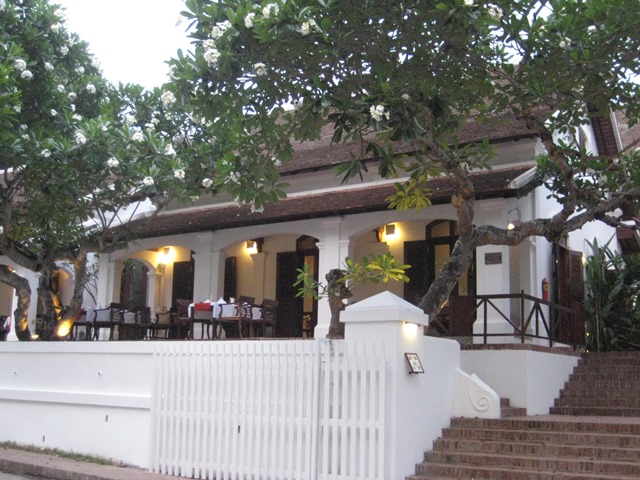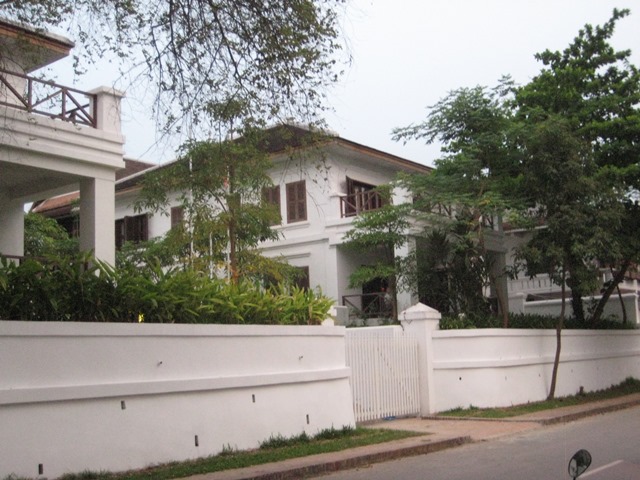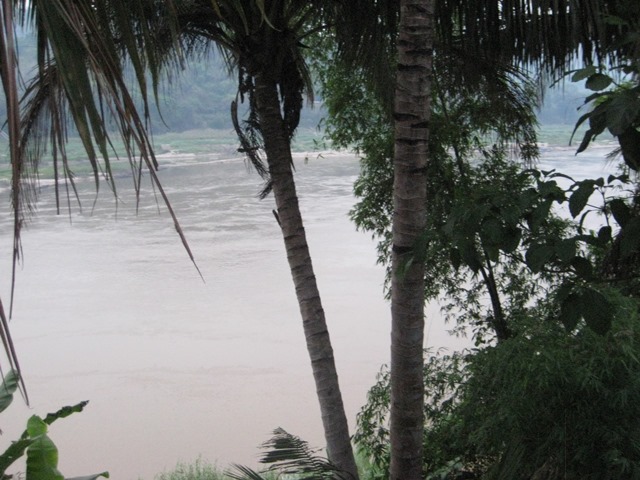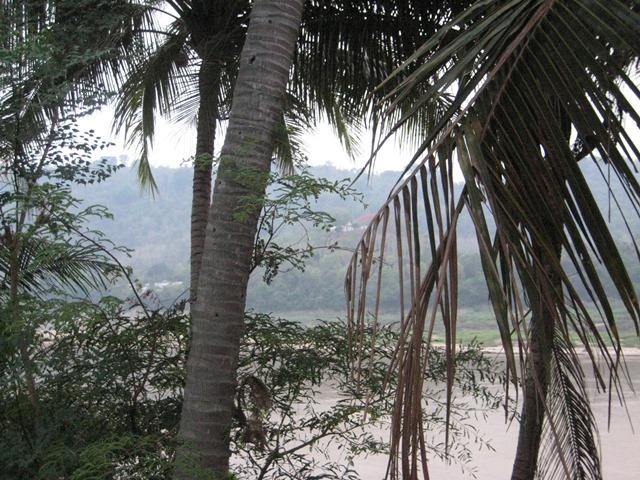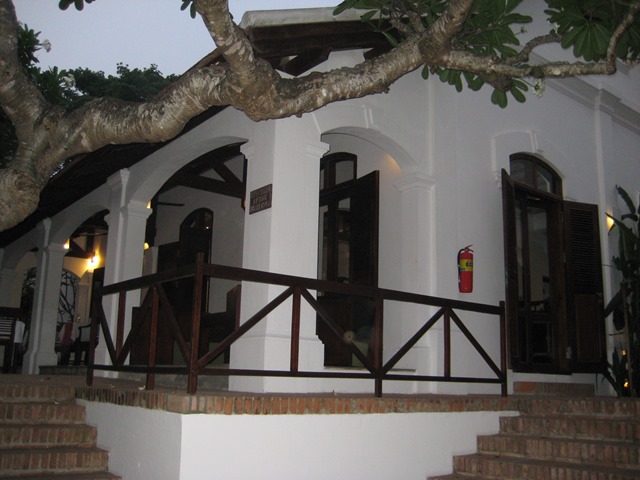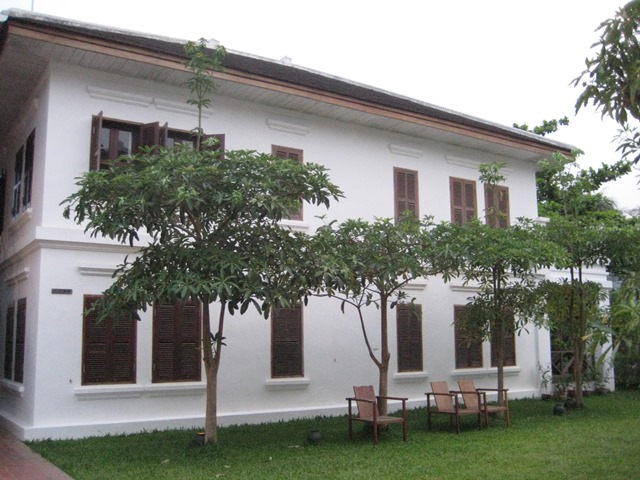 After checking in, we headed out for dinner to Tamarind, which is in the Old Town. It has some inside seating along with seating out on the balcony (where we sat). They serve traditional Lao cuisine and we decided to go with a set dinner which contained highlights from across their menu.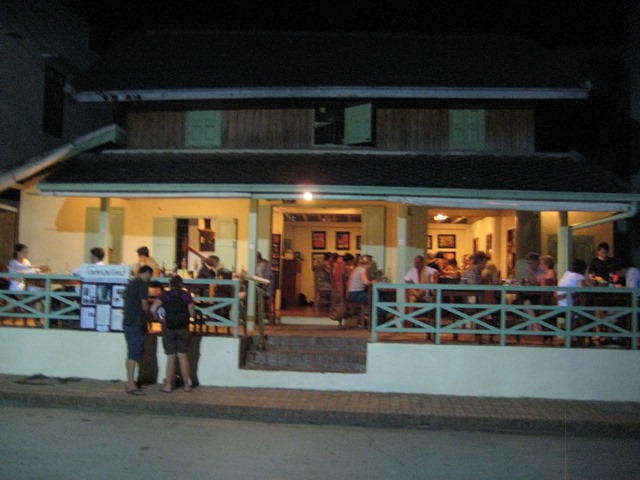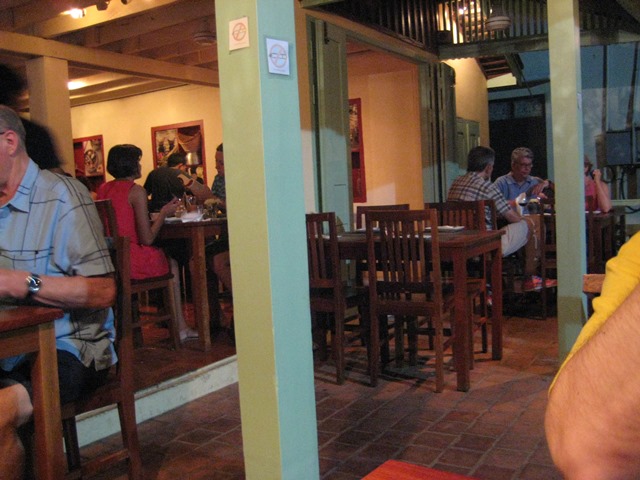 Of course, we had to start with a couple of BeerLao (yes, Susan did actually drink a beer!) which is produced by the Lao Brewery Company in Vientiane. Then the dinner started with the chunky bamboo and vegetable soup which was packed with all different kinds of vegetables with a fragrant broth.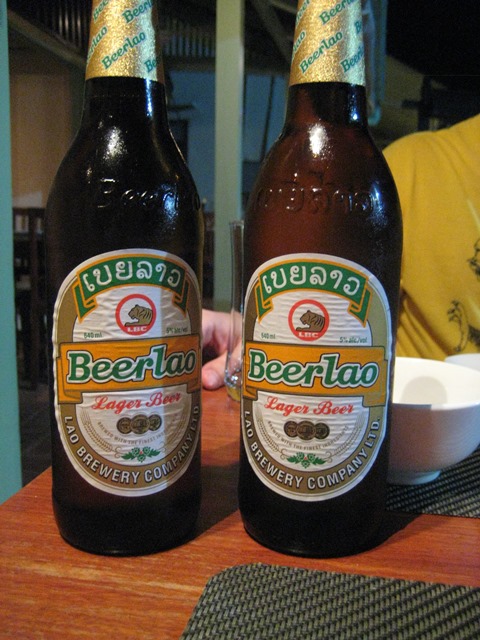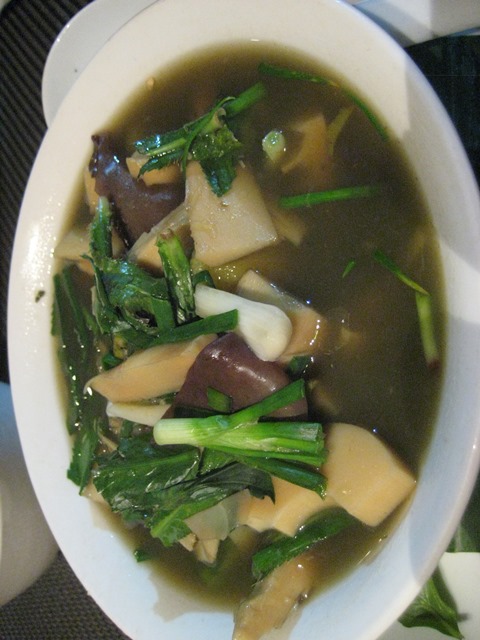 Next was a platter of Lao specialities, which included a few really intersting things. One thing that we REALLY liked (although we didn't think we would have) is the green things in the upper-left corner, which is river weed fried with sesame seeds. I would have never ordered anything with the words "river weed" in it normally, but it came with the platter and was really good! we found ourselves eating it alot .. including at breakfast!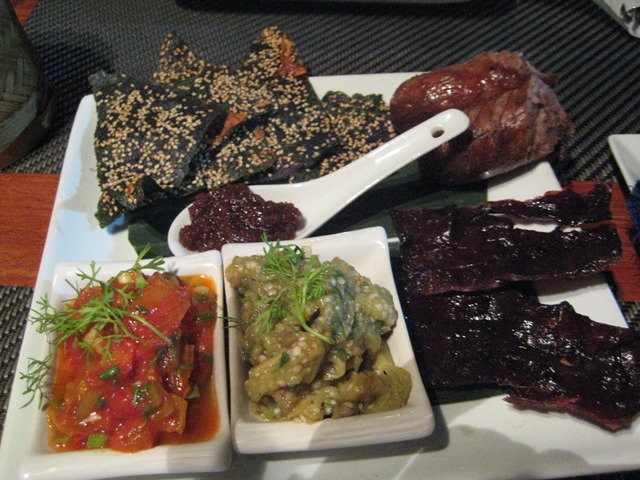 Sticky Rice! This is a Lao speciality and is the main rice eaten in Laos. It is cooked by soaking for several hours and then steaming in a bamboo basket or 'houat'. After that, it is turned out on a clean surface and kneaded with a wooden paddle to release the steam, which results in rice balls that will stick to themselves but not to fingers. The large rice ball is kept and served in a small basket made of bamboo or 'tip khao'.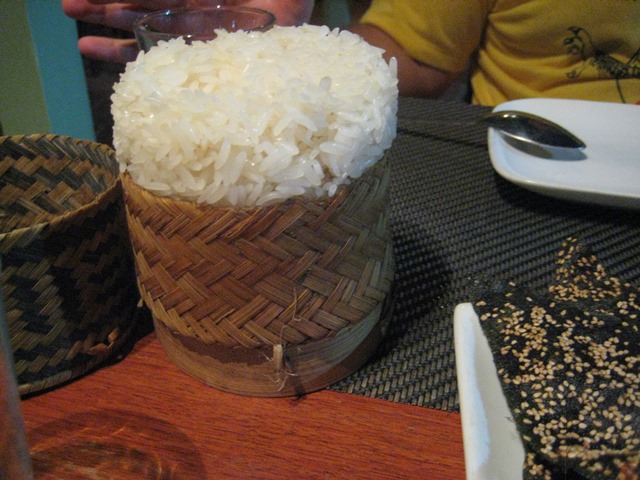 Next was another platter of items for the main course. The first was spiced meat (I think it was pork) stuffed inside of a blossom and then cooked. Then there was a thinly sliced squash in a traditional sauce.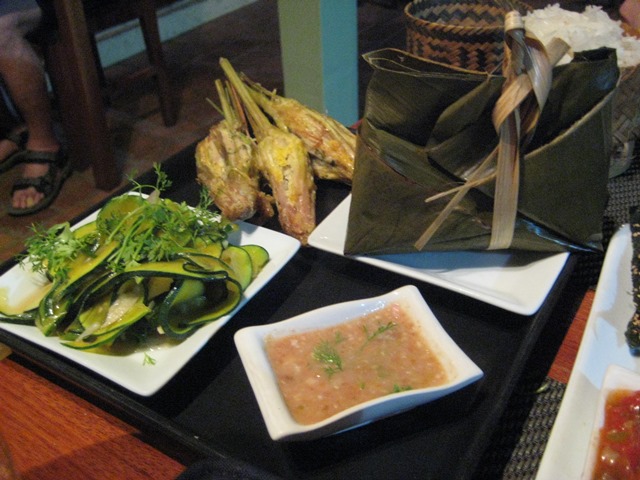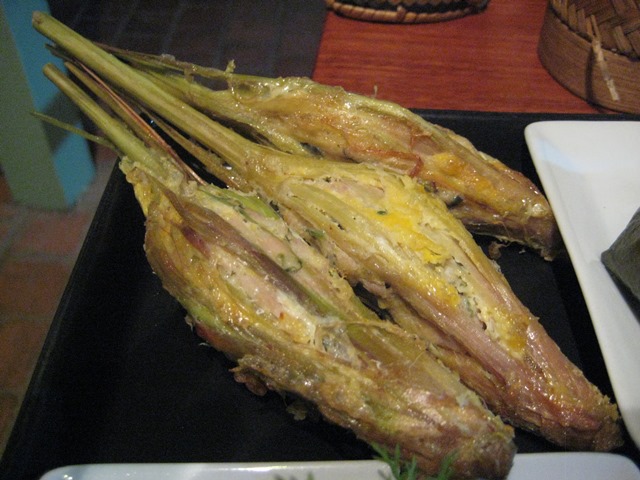 The "star" was the Herbed fish steamed in banana leaf, which is very traditional in SouthEast Asia.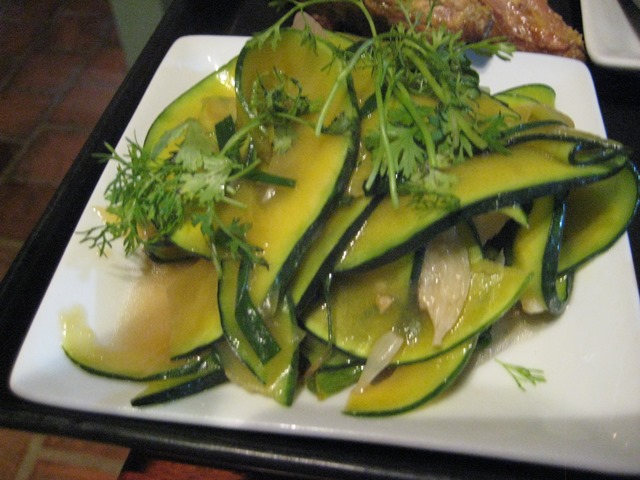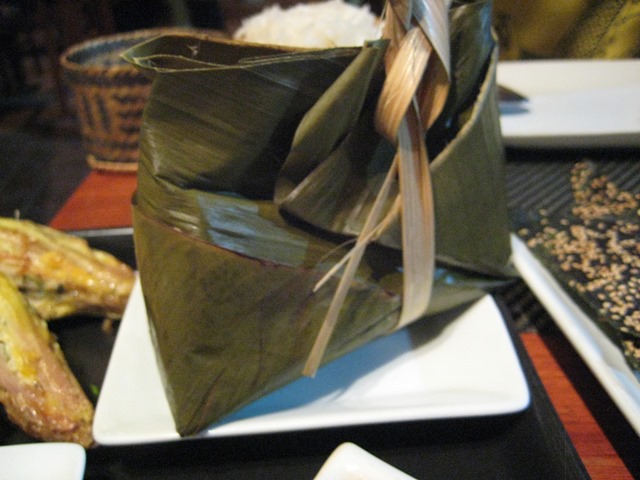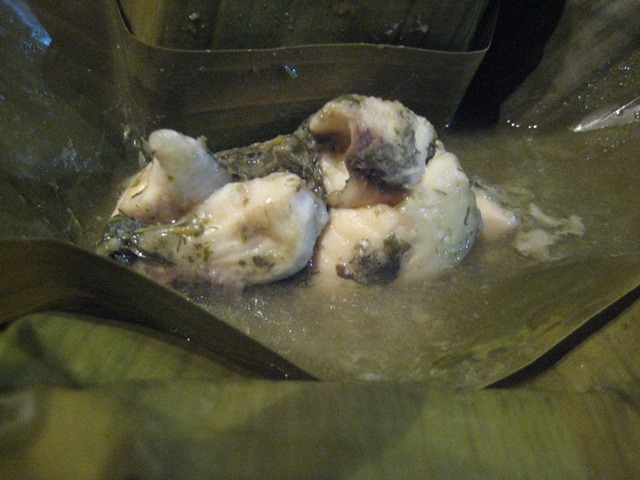 We finished with two desserts: a purple sticky rice dessert in coconut milk with a tamarind sauce (YUM!!!) and some Lao sweet confections. It also came with Lao coffee, which is similar to Vietnamese coffee where it is sweetened with condensed milk.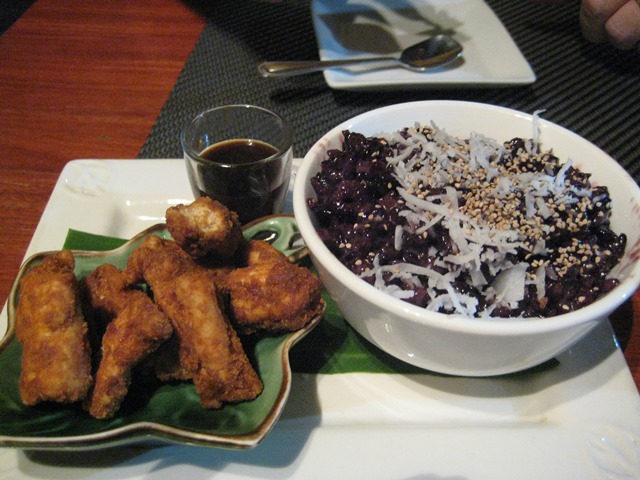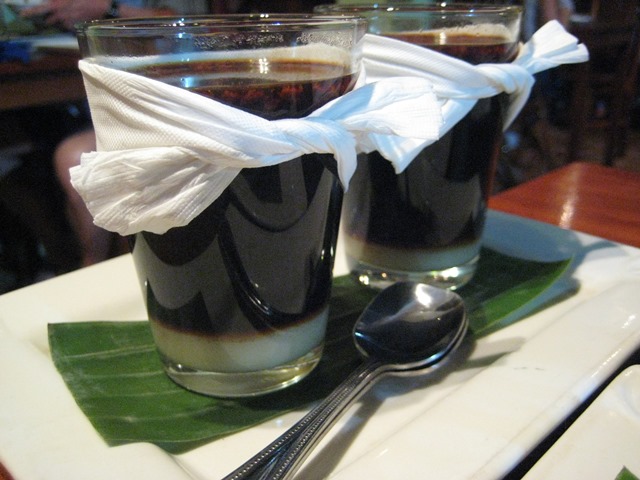 Continue to Day 2 in Luang Prabang