Our Blog - Brussels 2006
We went to Brussels in October, our first "long" trip since moving to Paris. We took the train from Paris to Brussels, approximately 2 hours by the high speed "Thaleys" train.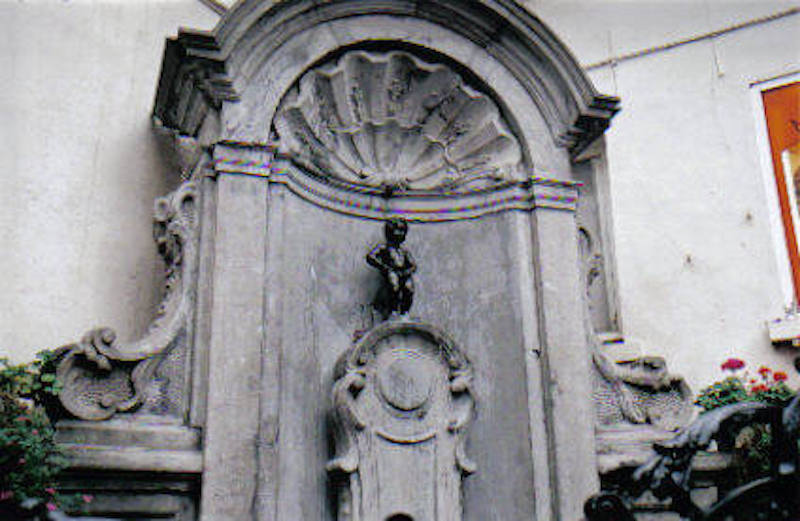 This is a small bronze statue of the Manneken-Pis. There are several stories for who this is, the most known is that it is a little boy who pee-ed on a fire that was burning the city of Brussels, therefore saving the city.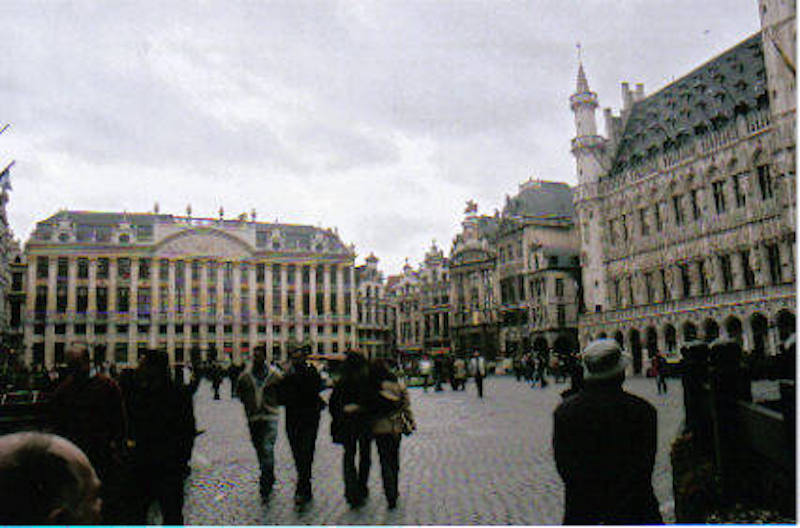 This is the Grand Place, which is one of Europe's most impressive squares. You can see postcards where in the summer, the entire square is filled with flowers. Needless to say, it was past the main flower season in October, so just people were there.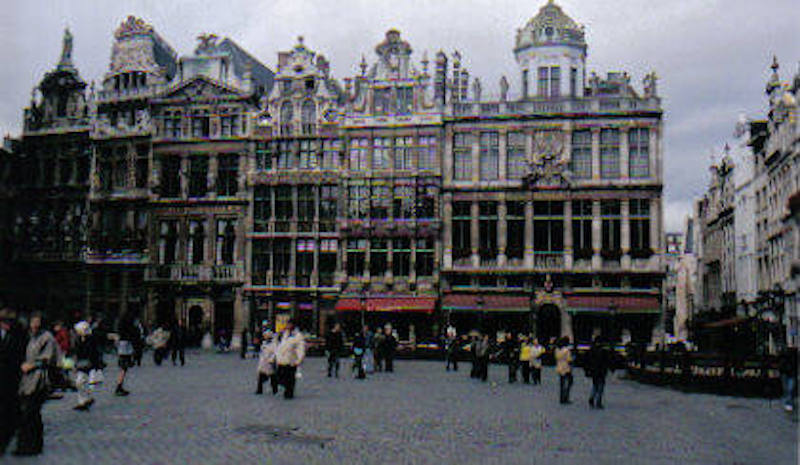 On one side of the Place are ornate baroque guild houses, completed in 1695. The houses are topped by gilded statues of saints and heroes. A couple of them are now restaurants, and even from the street you can look through the windows and see these magnificant chandaliers.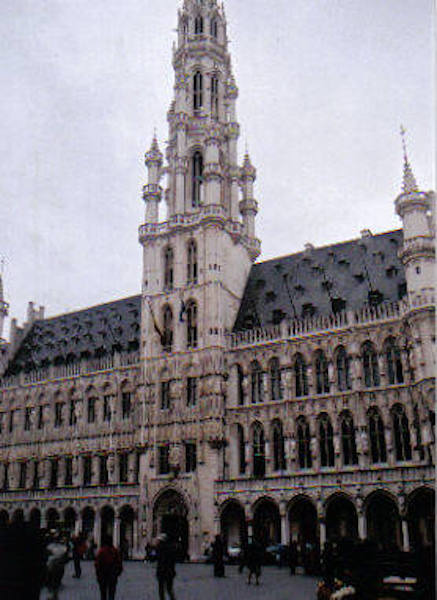 This is the Hotel de Ville, or town hall, on one side of the Grand Place (facing it is the "Maison du Roi" or Kings House, but no kings ever lived there). The town hall is from the late 1300's and at the very top is a status of Michael the archangel crushing the devil under his feet. The outside of the building is covered with all of these wonderful statues and carvings. Supposedly the interior is just as great, but we missed all of the times of the guided tours so we weren't able to get inside for a peek.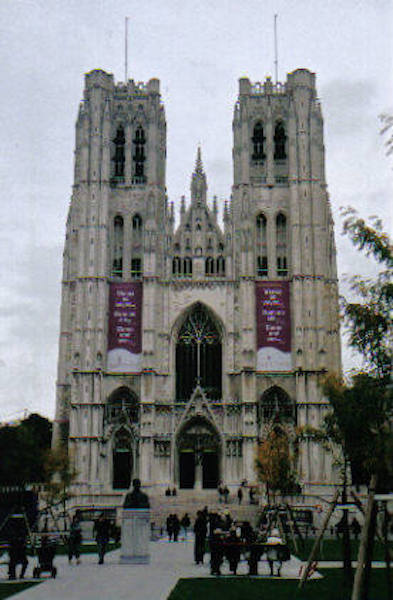 This is the Cathedrale des Sts-Michel-et-Gudule in Brussels (they have a nice website). It was started in 1226 and it combines a wide range of architectural styles into one church. Inside there is a carved pulpit which depicts Adam and Eve being expelled from the Garden of Eden.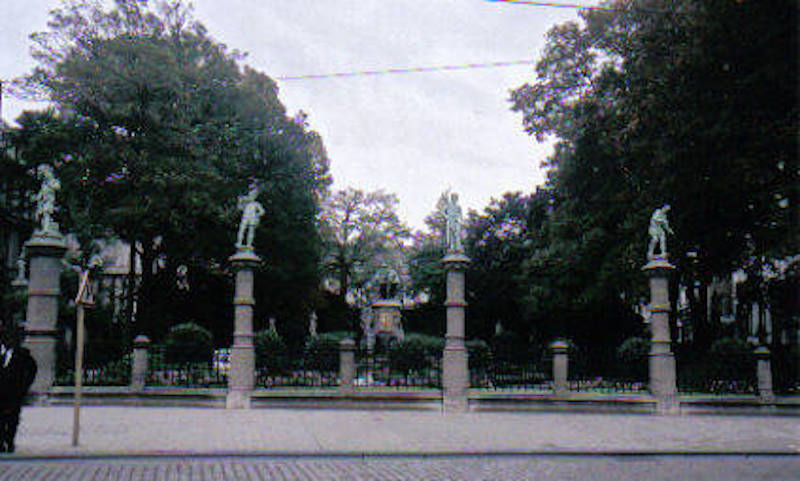 This little park called the Petit Sablon, is across the road from the Gothis church of Notre-Dame du Sablon (build in 1304). In the back of the park is a statue with two people, the counts of Egmont and Horne, who were executed in 1568 by the Spanish. Atop the fence are 48 small statues representing Brussels's medieval guilds.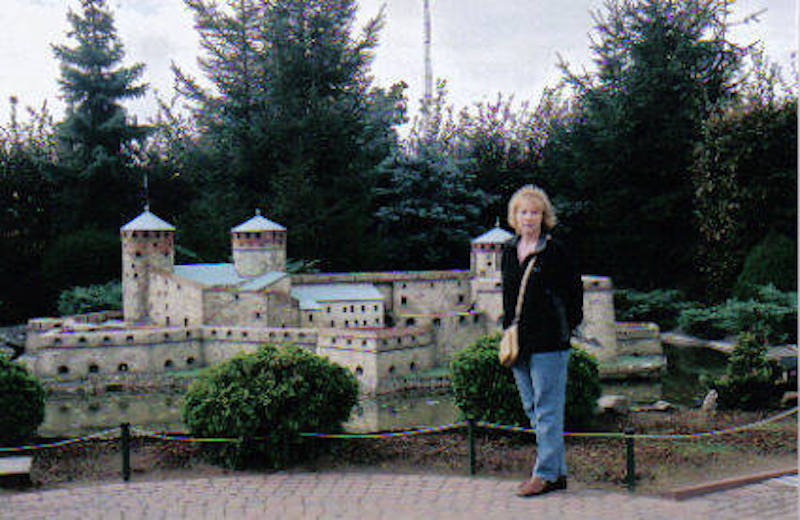 Mini-Europe is a little amusement park which has models of buildings from the 15 EU countries. There are around 300 models (1:25 scale) and for each country you can play the national anthem of that country, and it has information like when it joined the EU and the population. This is Susan in front of a nice building that we "think" is from Spain, but we aren't sure.
This is Tom behind some of the buildings from Germany.