Our Blog - Dijon - September 2007
Dijon has been known as the wine mustard capital of the world and by train is less than two hours south of Paris. We took the high speed train to Dijon in September for a day trip capped off by an excellent dinner in a city know for its great food.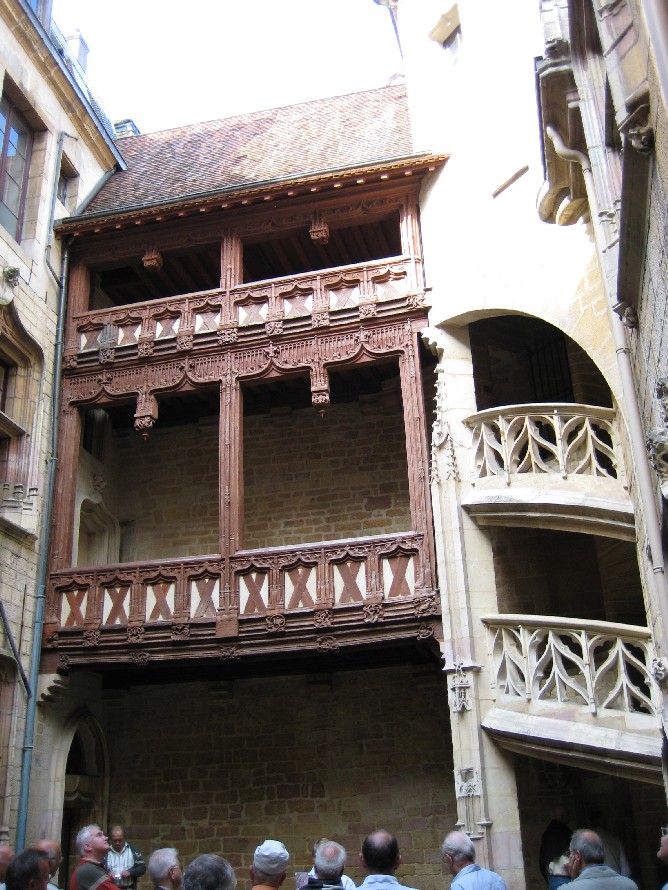 Inside the courtyard of an 15th century house is this beautiful construction of wood and stone, with the requisite spiral staircase.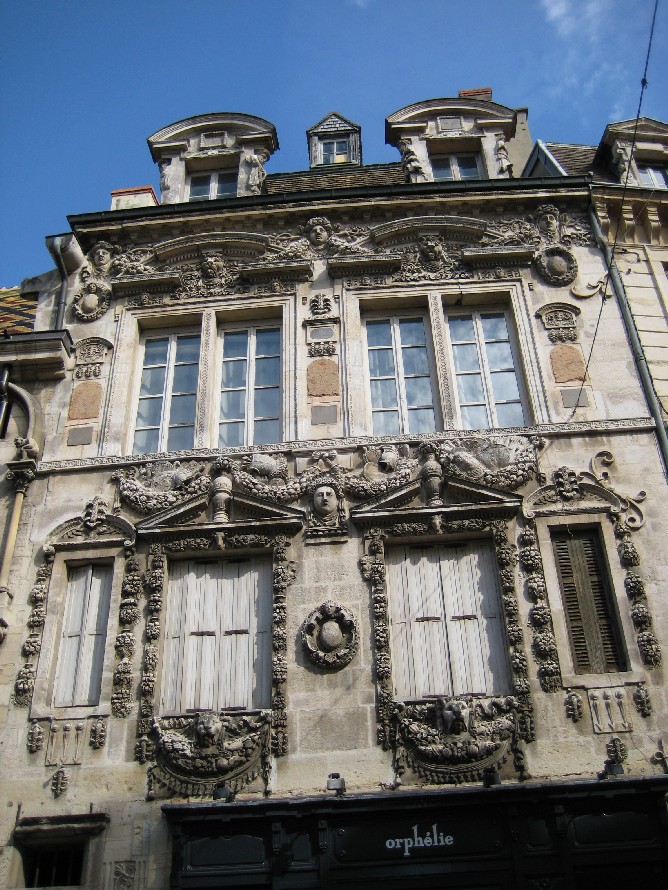 This 16th century house is right down the road from the 15th century house in the previous picture. It was erected in 1560 for the mayor of Dijon.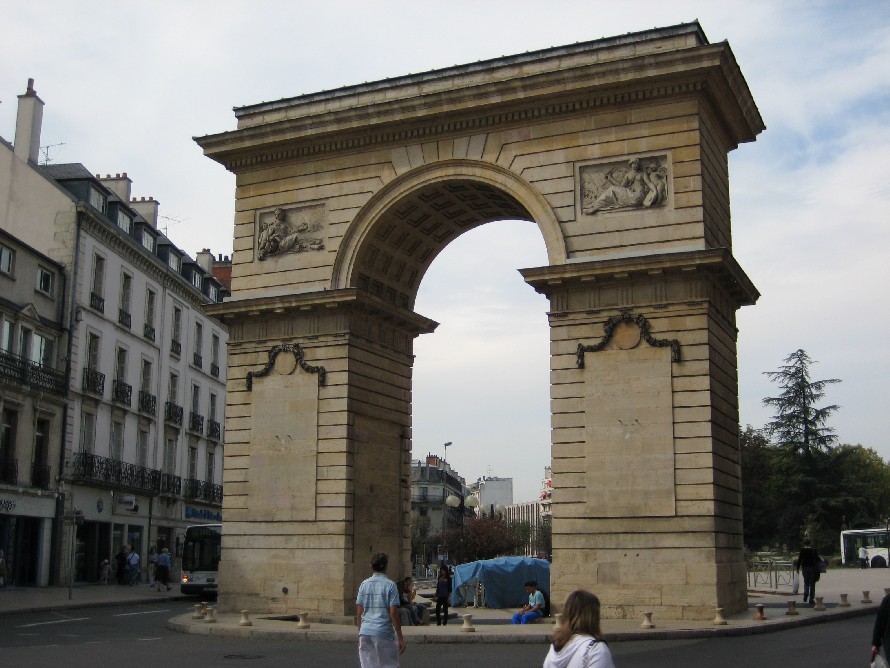 This 18th century arch was originally inserted in the town's ramparts. When the ramparts were demolished in the late 19th century it found itself isolated.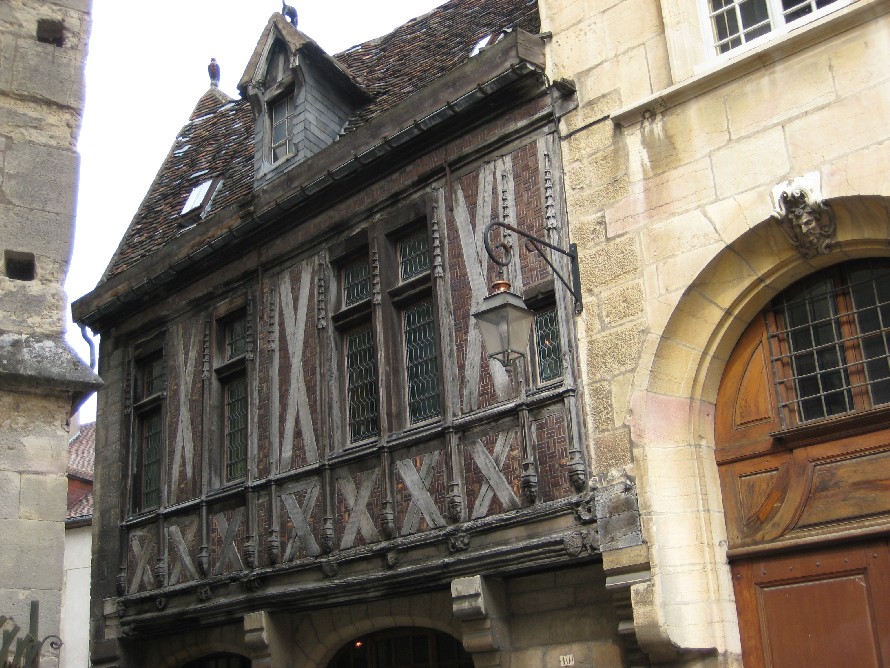 Like the last few cities we had visited there were also half-timbered houses in Dijon. This house dates from 1483 and was used in a film version of Cyrano De Bergerac starring Gerard Depardieu.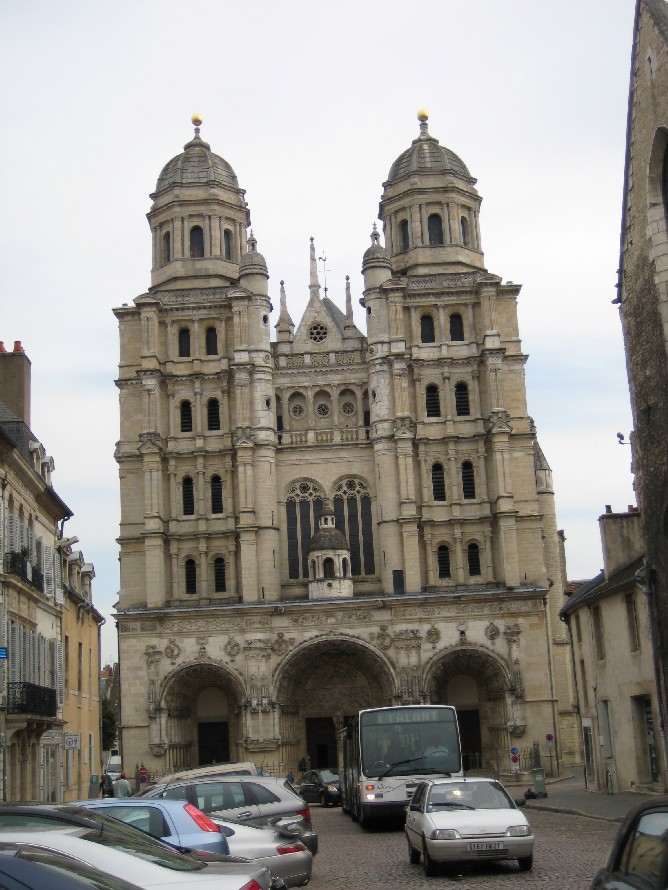 The Eglise St Michel was built 300 years after Notre Dame in Paris, the first phase was of gothic influence while the facade was inspired by the Italian Renaissance.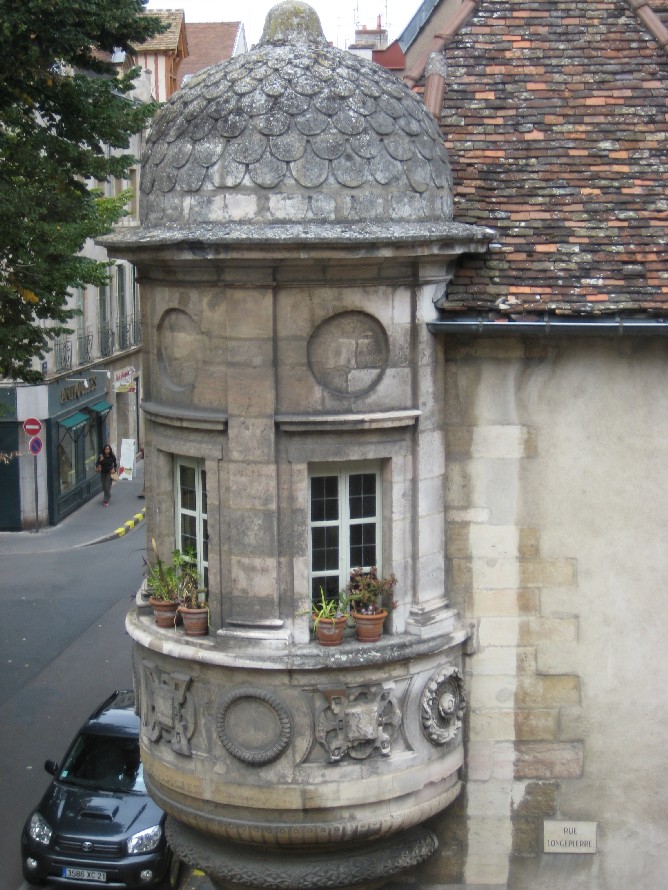 This watchtower resembles a watch guard, there are quite a few of them spread through Dijon. Originally intended for defensive purposes, the turrets became more of a decoration.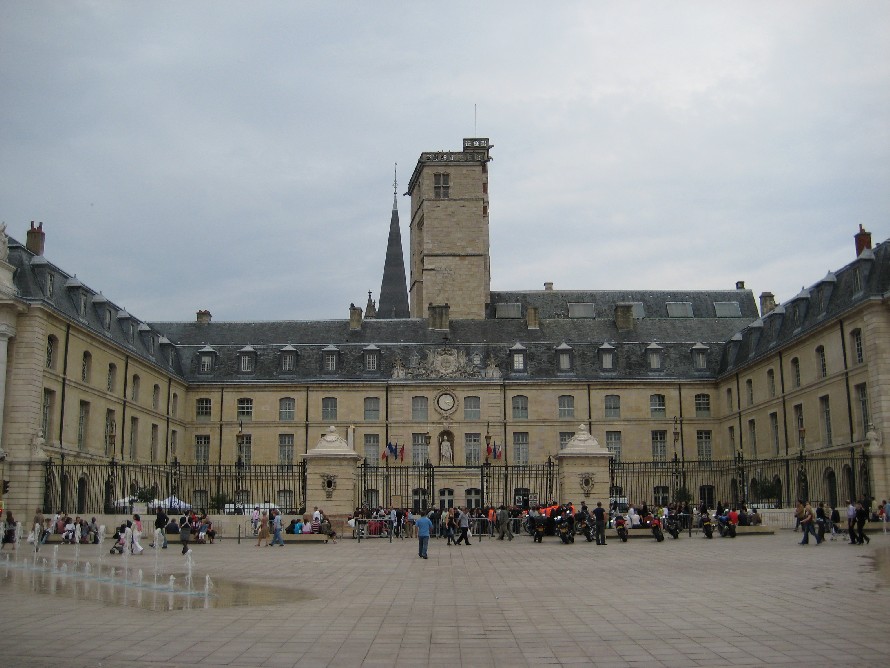 The Palais des Ducs as viewed from the place de la Liberation was originally built in 1366 and was gradually enlarged by a variety of Dukes thereafter. The building now houses the Town Hall and the Fine Arts museum.