Our Blog - Loire Valley 2007
For our 10th wedding anniversary this year, we took a weekend trip to the Loire Valley. This is an area about 2 hours drive from Paris where there are lots of castles and hunting lodges of the former kings and queens of France.
The first Chateau in our trip to the Loire Valley was to Chambord. Chambord is the largest of the Chateau and was built in the early 1500's under Francois I with some help from Leonardo Da Vinci. While the Chateau was used for only short stays, 12,000 horses were needed to carry his luggage, servants and entourage.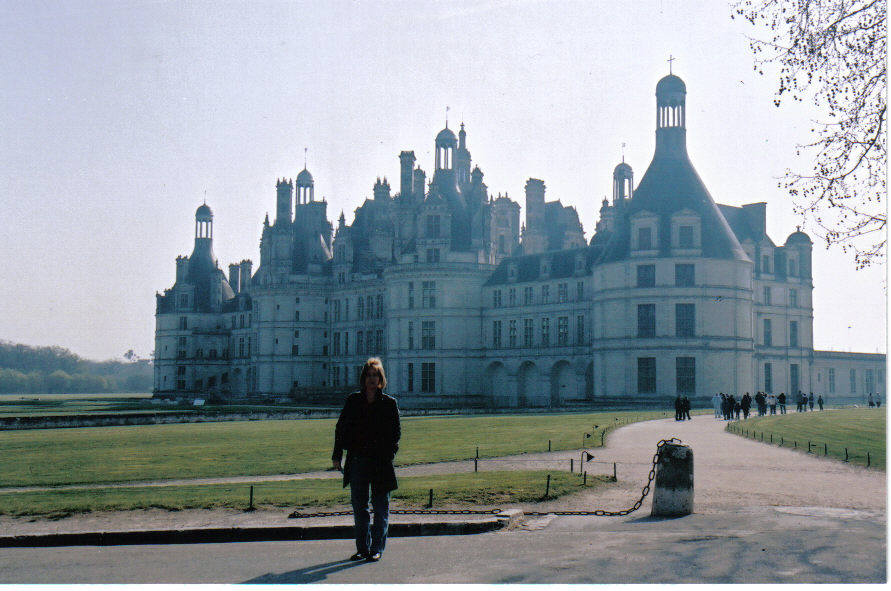 Another picture of Chambord shows the exterior with the intricate design of one of the towers.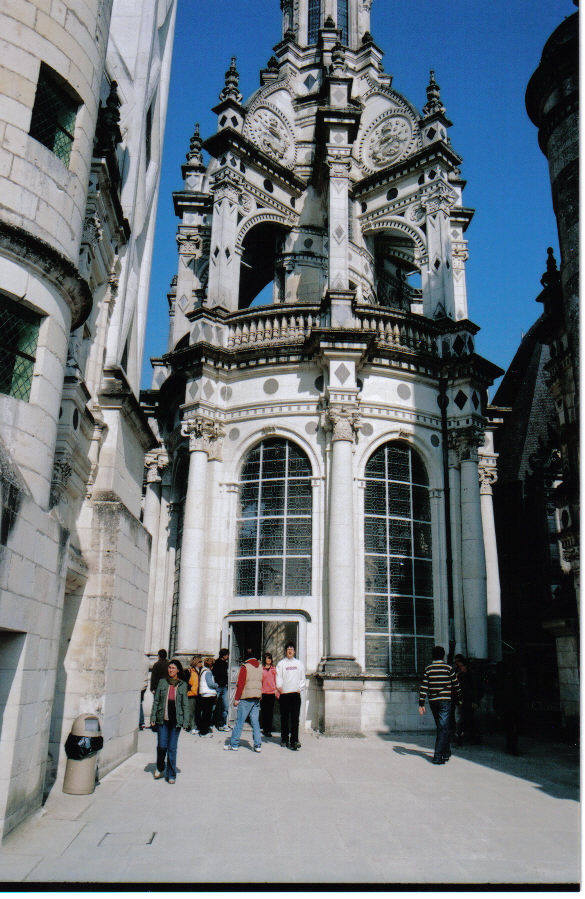 The Chateau de Chenonceau is considered maybe the most romantic of all of the Loire Valley Chateaus. The chateau was built in 1520 over the River Cher. Much of the design of the Chateau is credited to Catherine de'Medici who took over control after the death of Henri II. The original design was intended to have the portion over the river act as just a bridge, but Catherine de'Medici transformed it into the Chateau itself.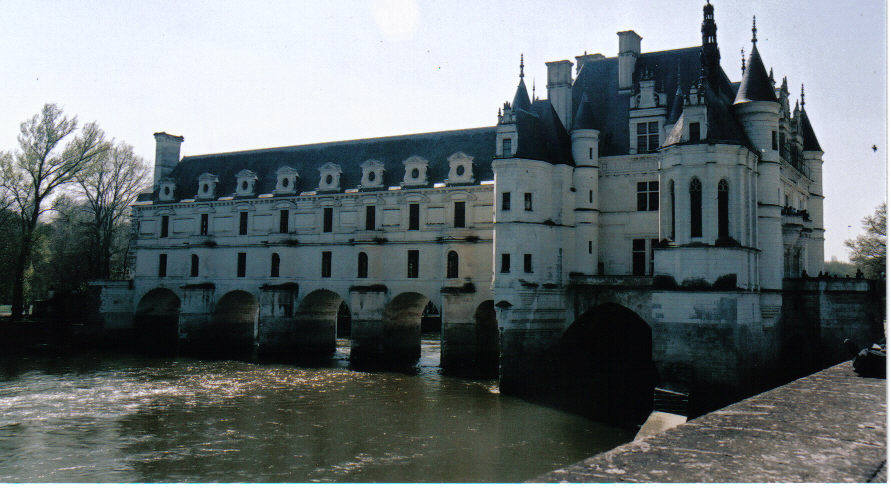 A view of the southern gardens of Chenonceau. These were designed by Diane de Poitiers who was the resident of Chenonceau until the death of Henri II. As the former mistress of Henri II she was expelled by Henri's widow, Catherine de'Medici upon his death.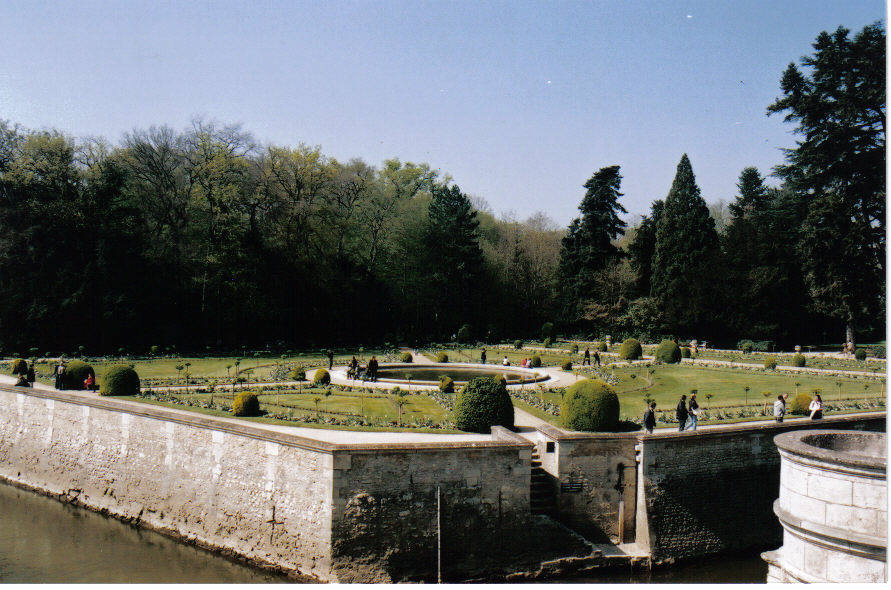 Here is a view of the Chateau d'Amboise from on top of the grounds. The Chateau is built on the side of the cliff and this pictures gives one a good view of one of the town's side streets and the steepness of the cliff.
On the grounds of the Chateau d'Amboise you can see the small chapel to the left, which is the final resting place of Leonardo Da Vinci. To the right is the main residence of the Chateau.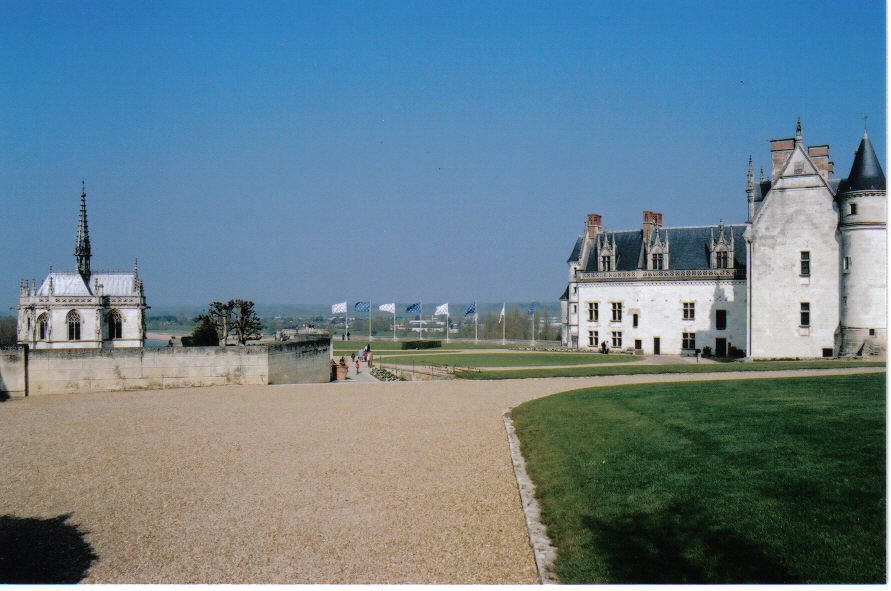 The final destination of our Loire Valley trip was to the Chateau de Chaumont, unfortunately it was closed due to renovations. The Chateau is on the top of a bluff that overlooks the Loire river and was built between 1465 and 1510. After Diane de Poitiers was expelled from Chenonceau, she took up residence in Chaumont.