Our Blog - Rouen, September 2007
One of the closer cities that we have visited this summer was Rouen, just 80 miles northwest of Paris. Rouen is best known as the site where Joan of Arc was buried at the stake in 1431. Much of the city was destroyed in WWII, but we were pleasantly surprised by the attractiveness of the city.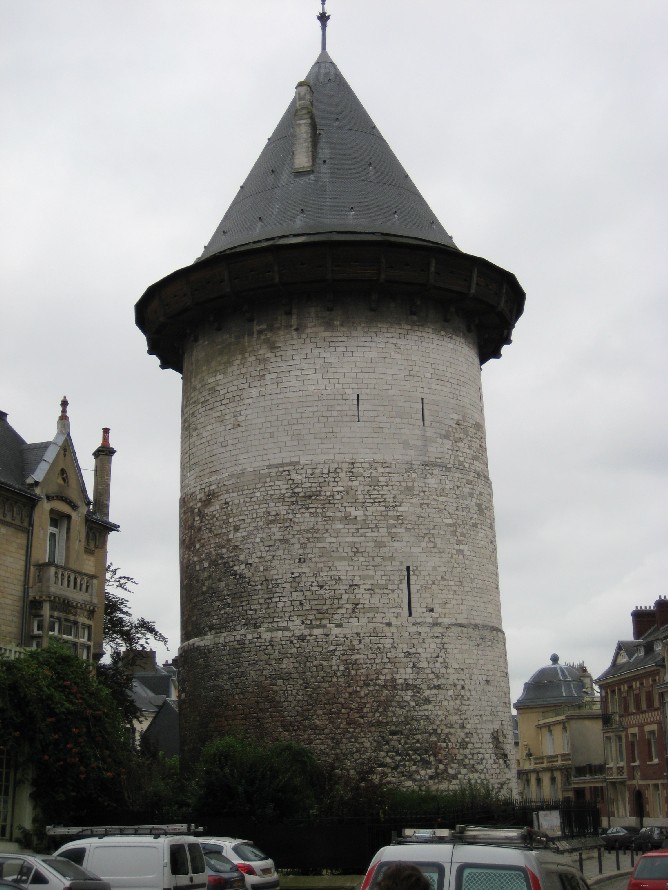 The only remnant of the 13th century castle built by the French King Philippe August is the Tour Jeanne-d'Arc. This tower is where Joan of Arc was tried and held prisoner in 1430.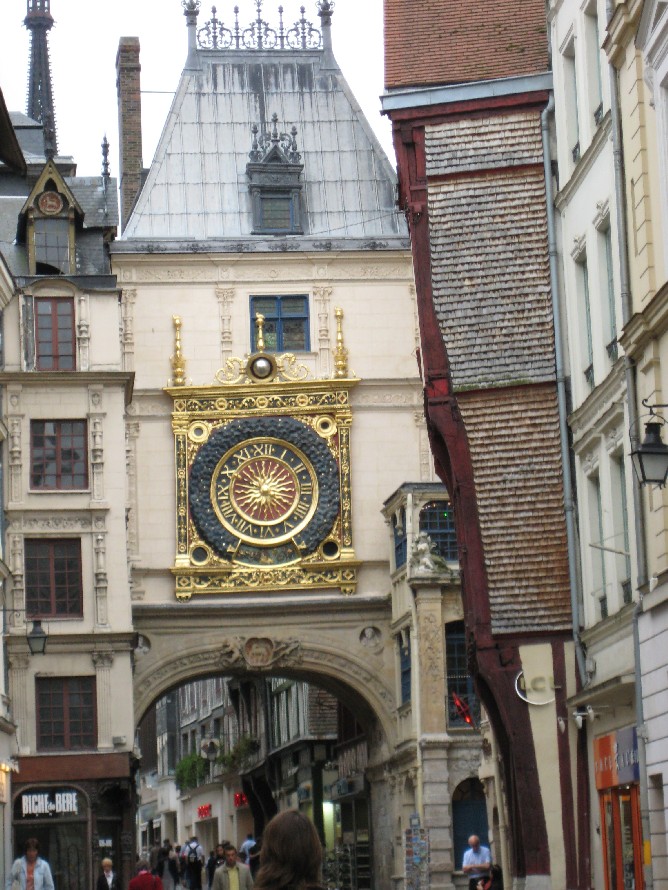 In the middle of a pedestrian only road is a giant Renaissance clock built in 1527. You can take a tour of the tower which holds the clock and see the inner workings of a nearly 500 year old clock.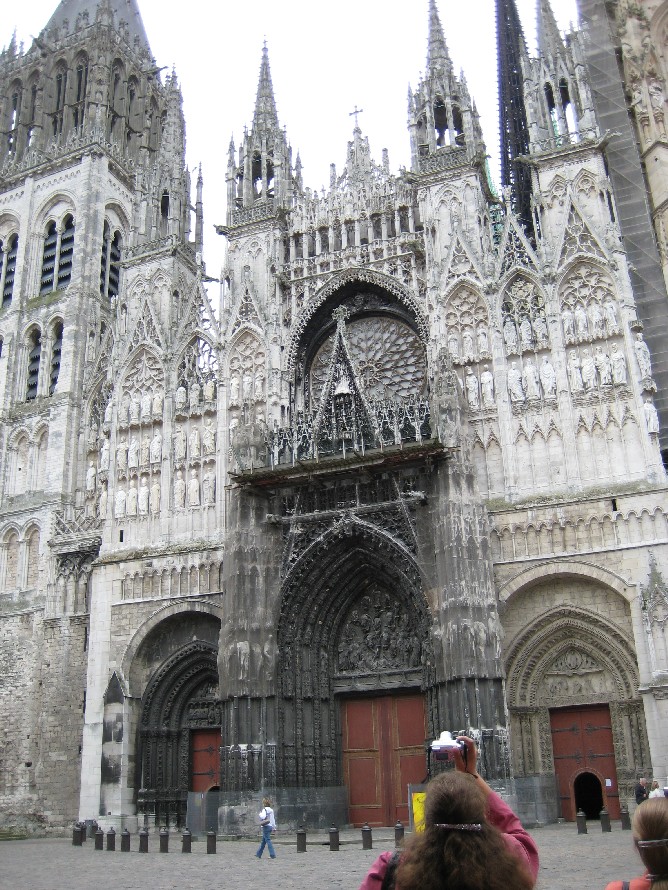 The Cathedrale Notre Dame was originally built in the 12 century, although only one portion remains from the original building as a fire in 1200 devastated the church. The church is well known for a series of paintings done by Monet in different light conditions. The week prior to our visit to Rouen we went to the museum in Paris that contains the Monet paintings.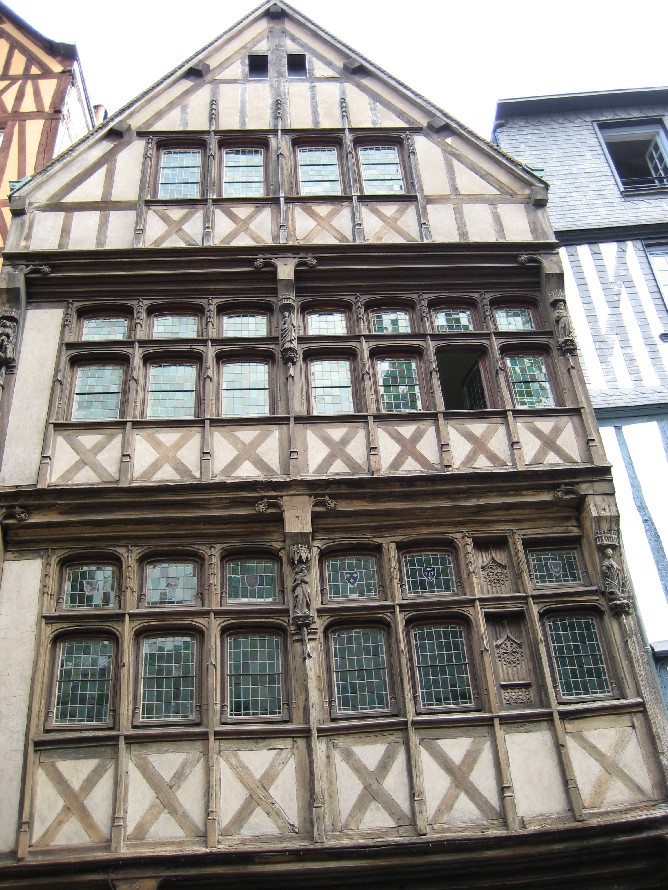 Although we were not aware of it prior to our visit, Rouen contains many half timbered buildings like Strasbourg. Here is a well preserved example on one of the side streets.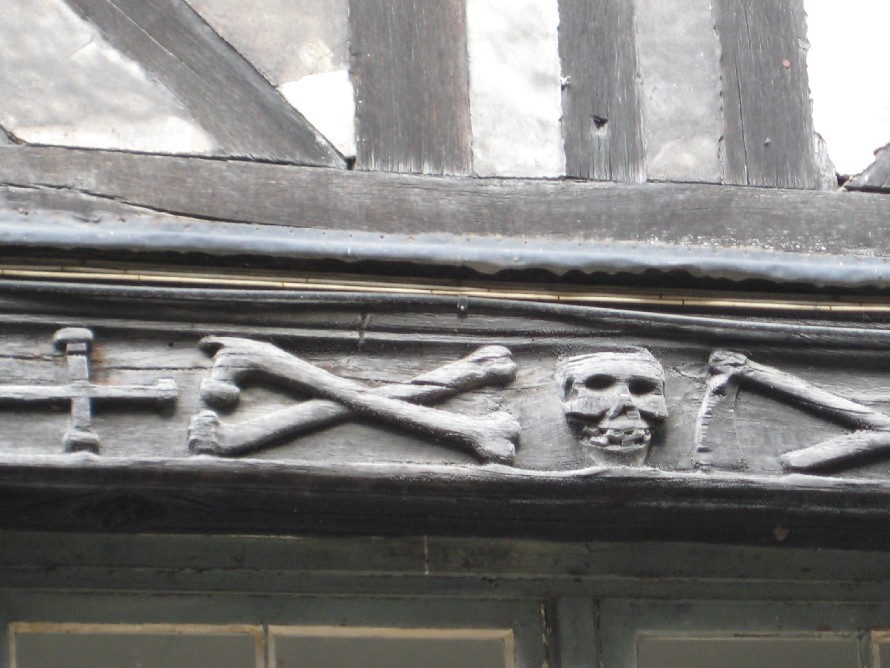 Here is a close up view of a portion of an ossuary in Rouen. An ossuary was a building used to house the bodies of plague victims, symbols of its usage can be seen the in the skull and bones in the courtyard.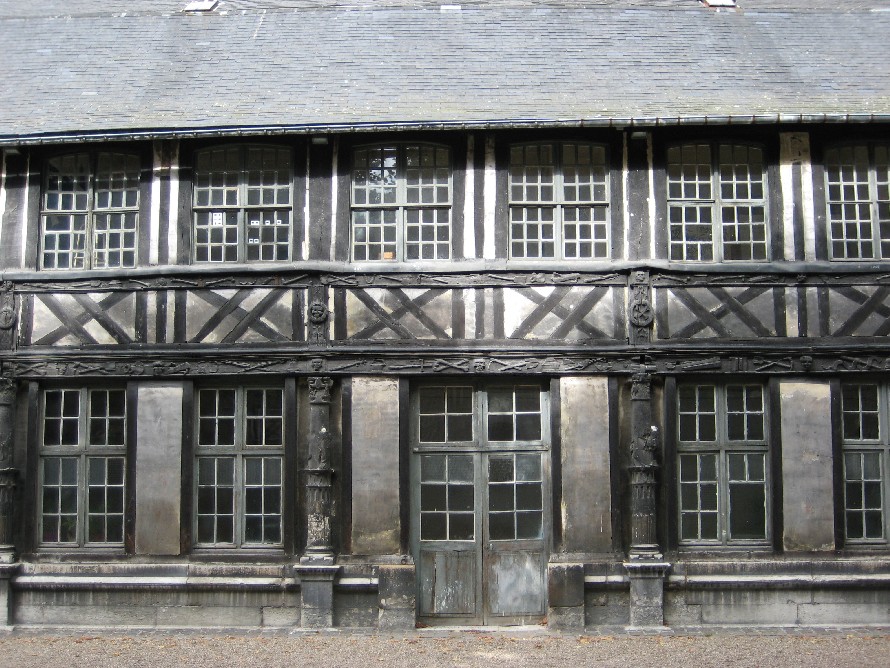 Another view of the ossuary courtyard, this time with a different perspective.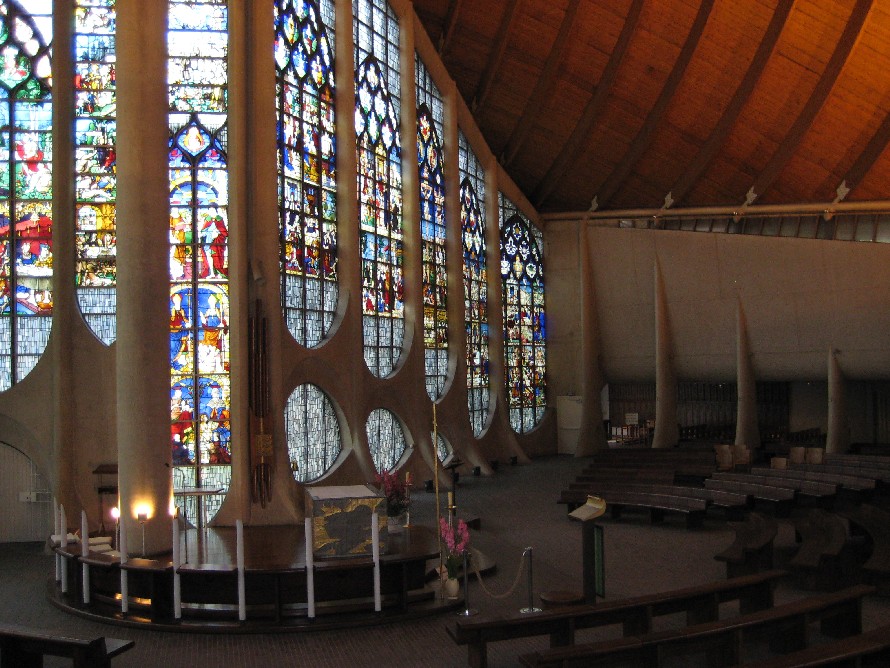 Right near the spot where Joan of Arc was burned at the stake is a church built in the 1970s. From the outside it is a rather unattractive church but the inside is quite unique with elaborate stained glass windows.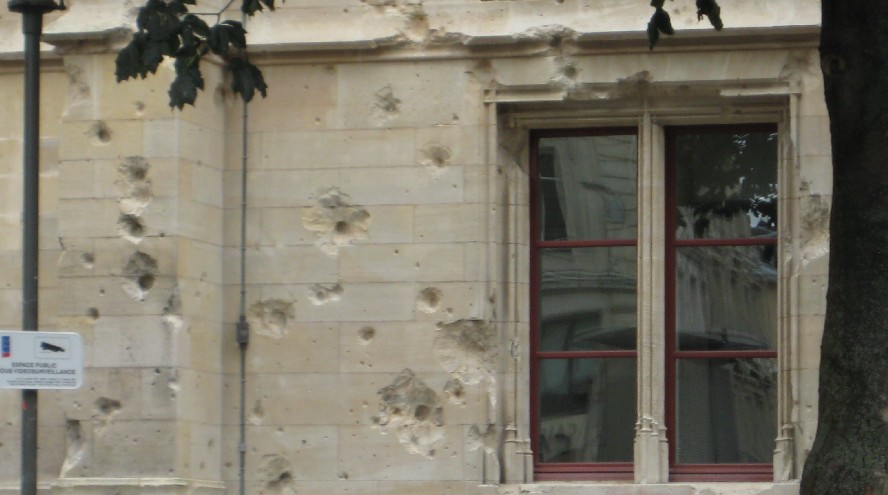 As mentioned previously, Rouen suffered heavy damage during WWII. You can see the evidence of the bombings on the side of the town hall.