Our Blog - Giverny, France - July 2008
In early July we took a 45 minute train ride outside of Paris to a town called Giverny. The only reason we took the trip to Giverny is that it has become a tourist attraction with the renovation of Claude Monet's house in the 1980's. For those who do not know much about Claude Monet, he was one of the founder's of the French Impressionist school of painting and the term Impressionism came from one of his pictures that was called "Impression, Sunrise". Monet lived in Giverny from 1883 until his death in 1926 and some of his most famous paintings were done at his house and garden area, which you can see below. As a matter of fact, one of his water lily paintings was sold for $80 million dollars in London the week before our trip.
While Monet's house is nice enough, it is the gardens and the pond behind the house that are truly impressive. We took multiple pictures of the gardens and the pond, which are still very similar to his paintings of the same almost 100 years ago. Even though it started out with miserable cold rain, by the time we had finished lunch we were among the many tourists (lots of English tourists!!) taking the same pictures of the ponds.
We won't bore you with comments on each picture.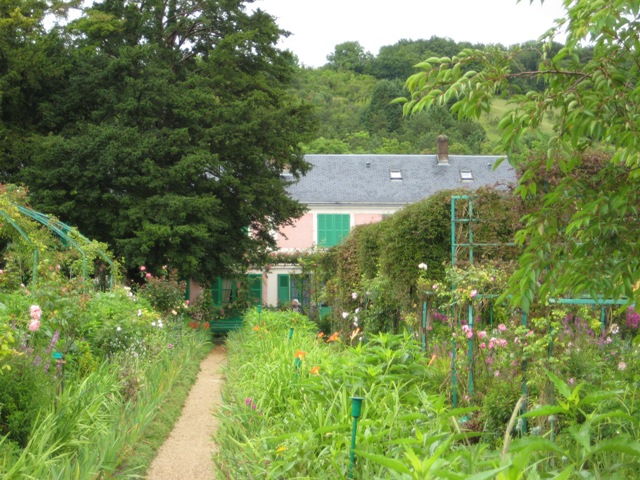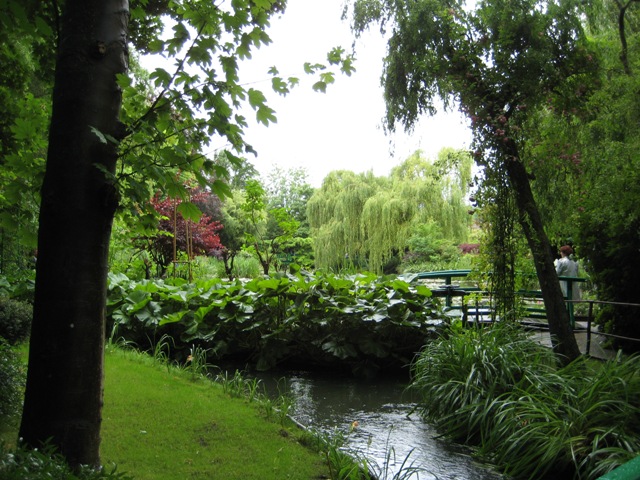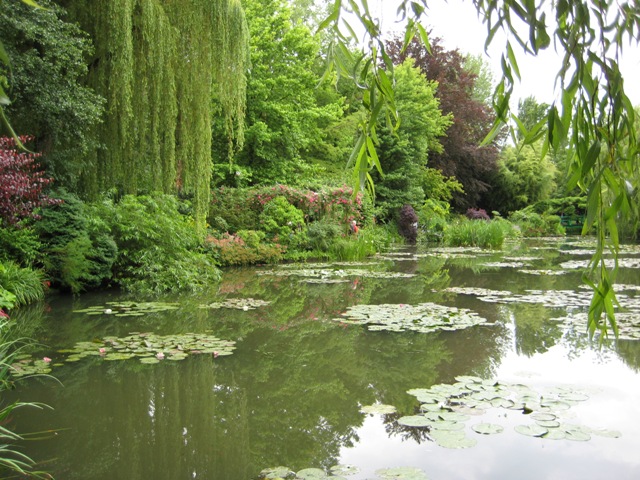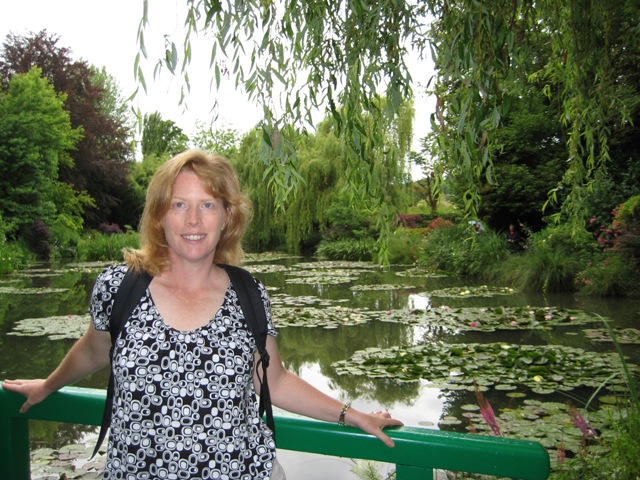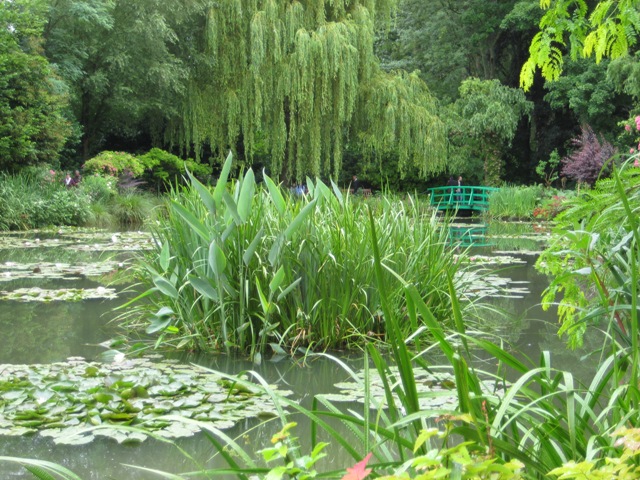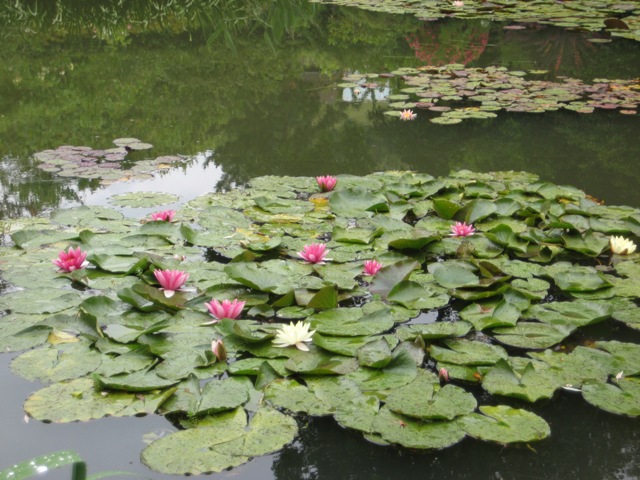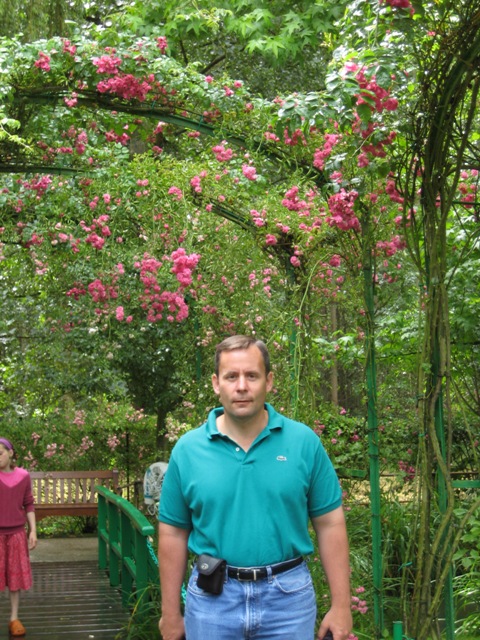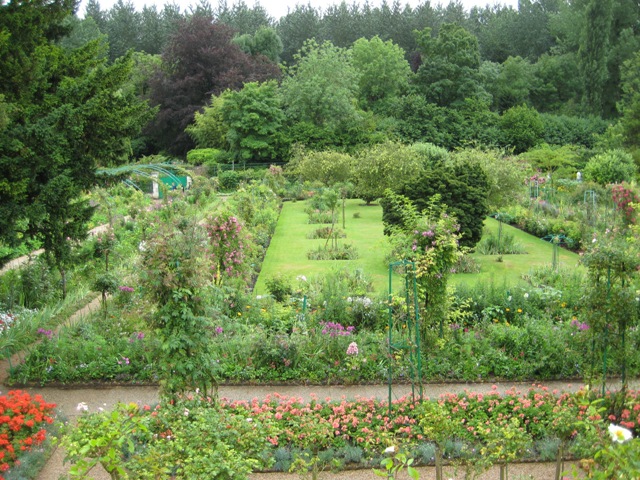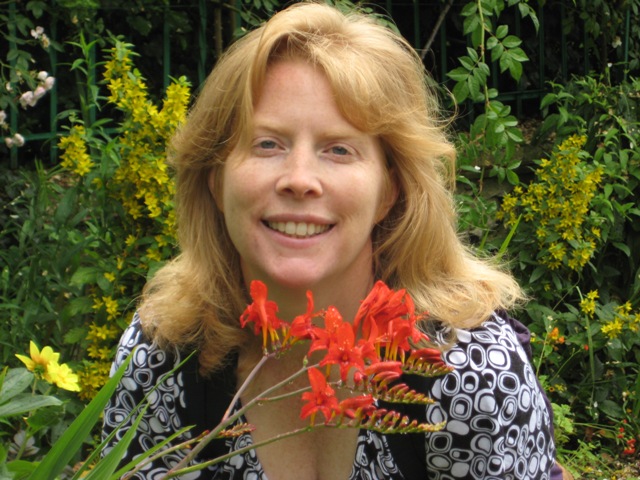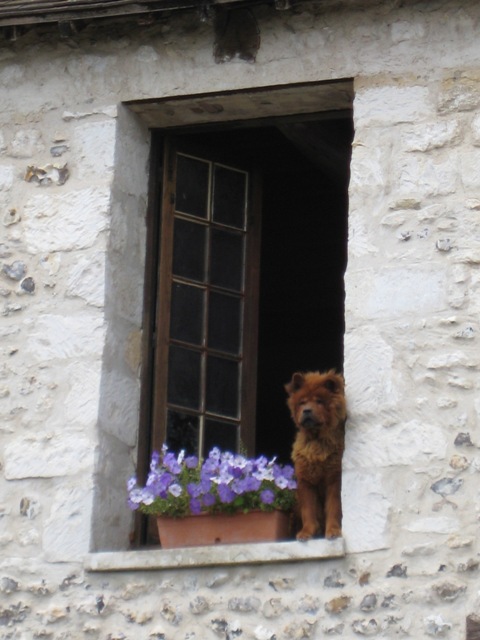 Maybe a little bit of commentary ... after we left the Monet house and gardens, we walked around the small town a little bit. Up the street, there was this dog just hanging out in the window. Reminds me of the song "how much is that doggie in the window"!.