Our Blog - Toulouse - May 2008
In May we took our first trip to the Southwest of France, traveling to the city of Toulouse, only 60 miles from the Spanish border. Toulouse has the nickname "La Ville Rose", the Pink City because of all of the redbrick buildings lining the sidewalks.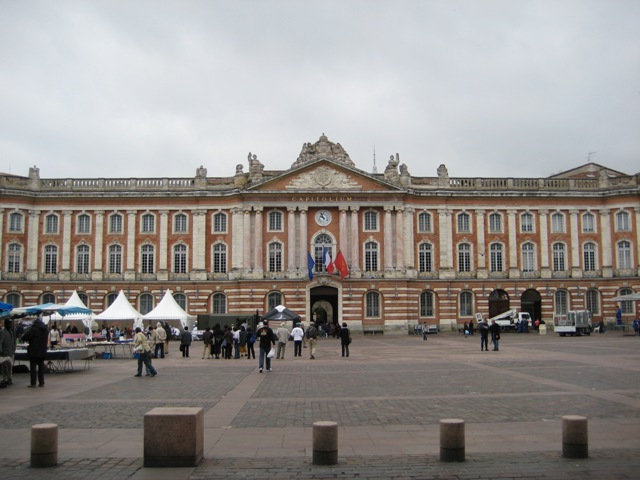 Toulouse's Town Hall is in the center of the city and dates from the 18th century. Inside the Town Hall is not only on the normal government offices but also the city's Opera Company as well as rooms that can be used for wedding receptions.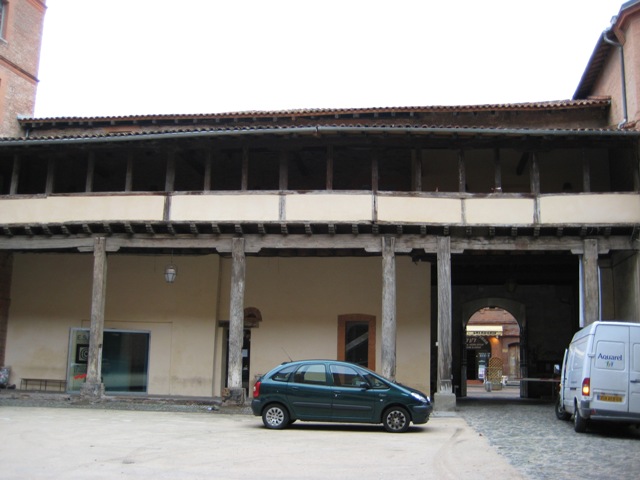 This wooden structure is the oldest remnant of a 14th century residential college.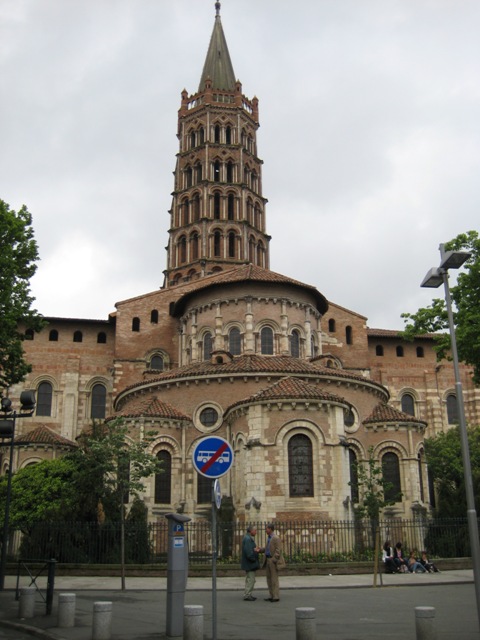 St-Sernin is the world's largest Romanesque church, having been built in the 11th century. It was originally built to house pilgrims on their way to Santiago de Compostela in Spain.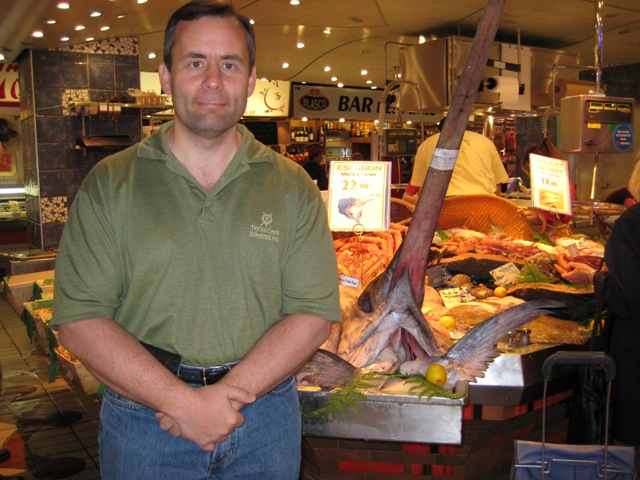 Inside the Victor Hugo Market there were quite a number of interesting animals, here is Tom with the head of a swordfish.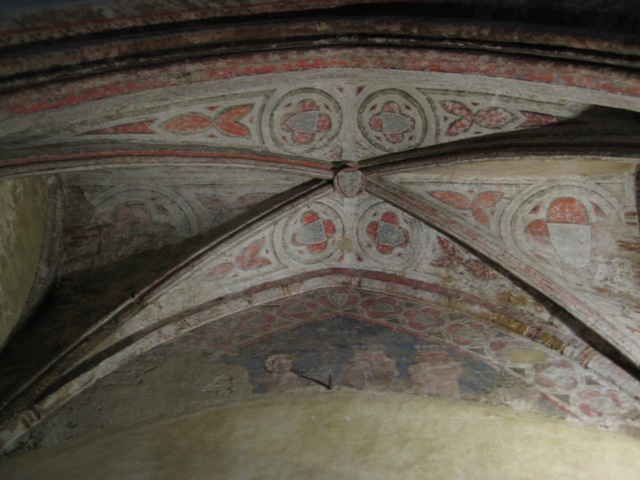 Throughout Toulouse there are old mansions where you can enter the courtyards, here is a view of some old frescoes on one of the ceilings.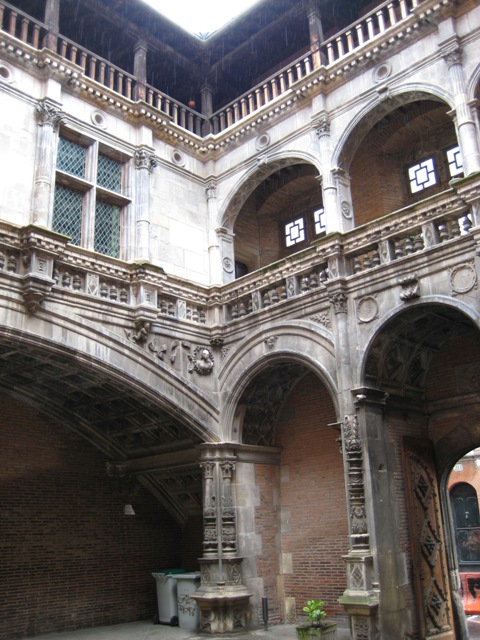 These two courtyards are from some of the remaining 16th and 17th century mansions that are scattered throughout the city.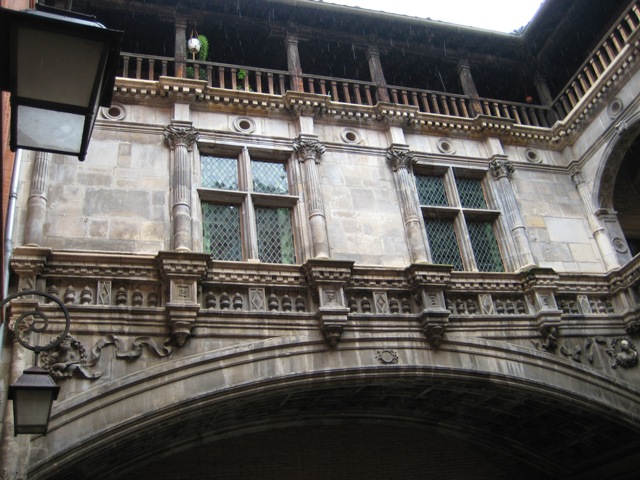 Another courtyard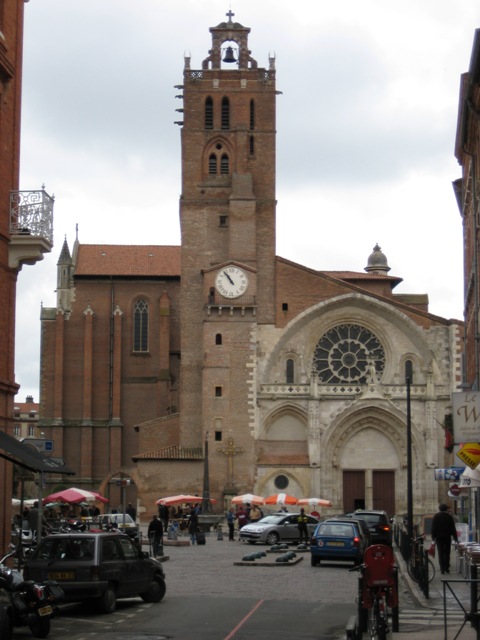 The Cathedrale St-Etienne was erected in stages between the 13th and 17th centuries, which helps explain the variety of styles seen in this picture.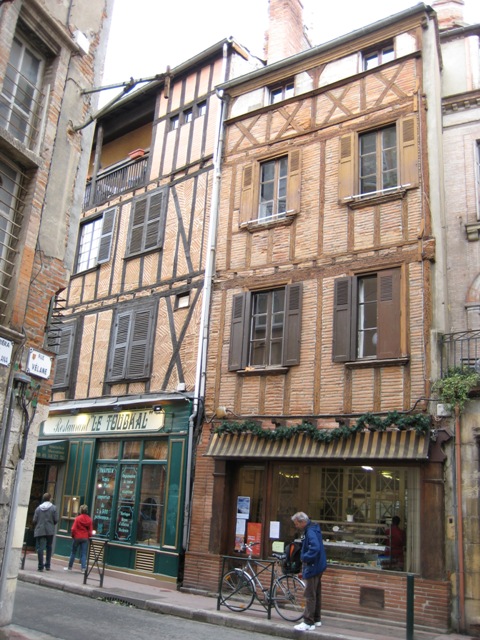 There are a few old timber houses in Toulouse, the two here were found as we were just walking through the city sightseeing.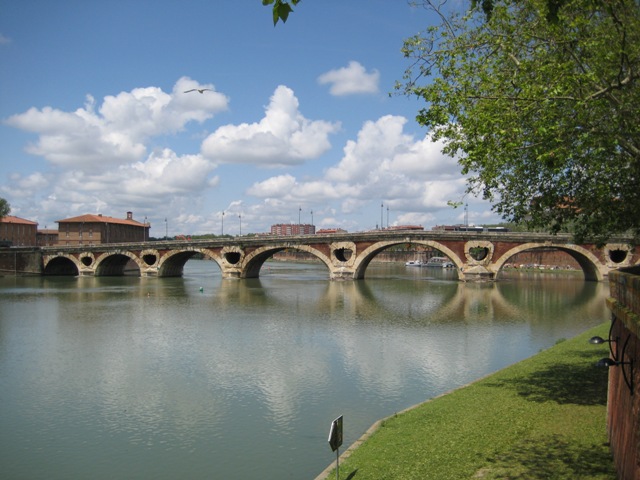 The New Bridge in Toulouse dates from 1632, an oddity is that the bridge is not symmetrical as the longest arch is to the right side of the picture.