Our Blog - Zaanse Schans, Netherlands June 2008
In November 2006 we went to Amsterdam and took a side trip to Zaanse Schans, a representation of a typical Dutch village from the 17th and 18th centuries. Since the side trip was part of a longer tour our time was limited and so we decided to make another visit before we left Europe.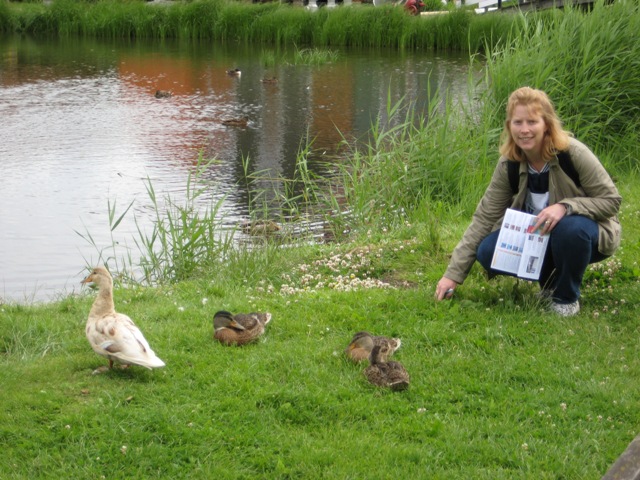 The village has a number of animals (ducks, goats, cows and lambs) throughout the property. Susan saw a few ducks near a pond and could not help but try to play with them.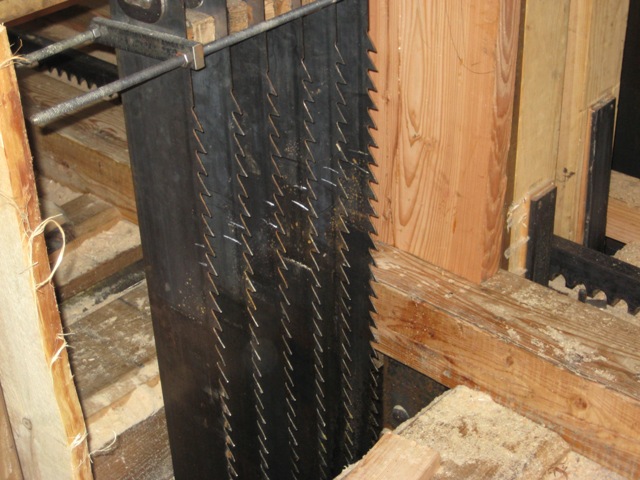 There are a number of windmills in the village that perform different functions. One of the more interesting windmills is used for sawing trees. Here you can see the saw blades that go up and down as they are powered by the wind.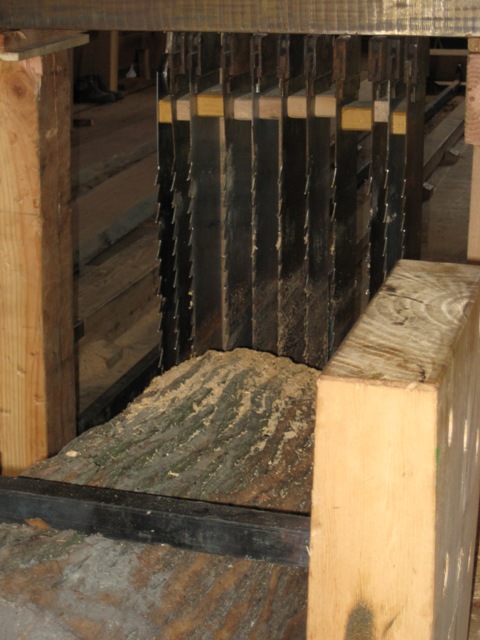 Another view of the saw windmill this time with an actual tree being cut into long planks.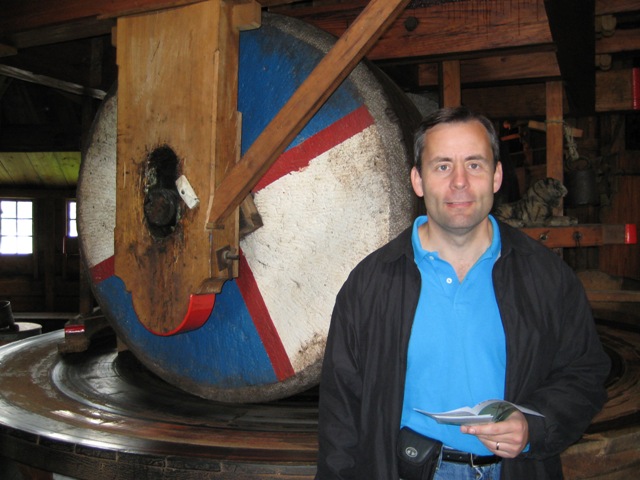 Tom is in front of the large stone that is turned by the windmill to create oil.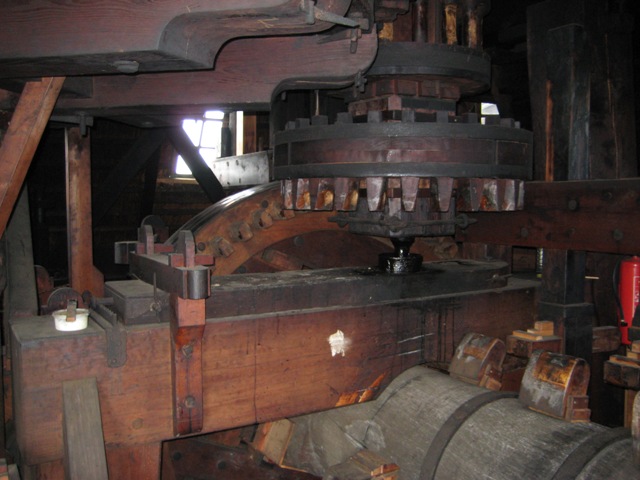 In order to perform the various functions, the windmills have different gears extending from the windmill. Here is a close-up view of the gears in one of the windmills.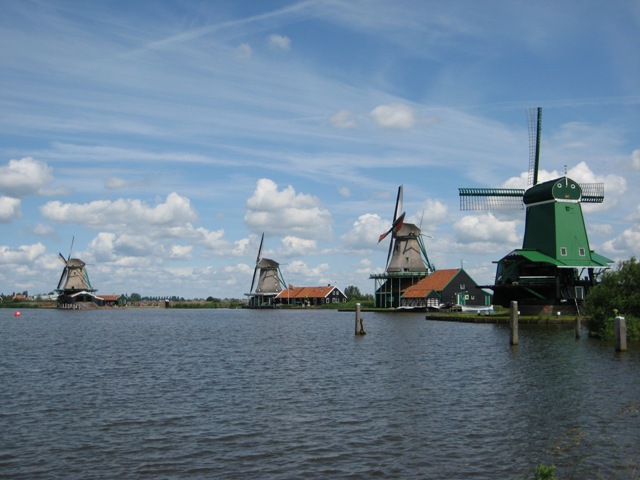 There are 8 different windmills in Zaanse Schans and in this picture we captured 4 of the mills along the Zaan river.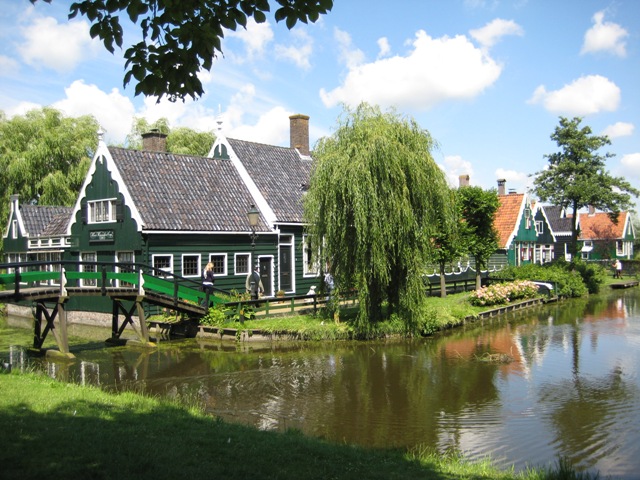 As this is meant to be a representation of a old Dutch village there are houses spread throughout the property. Most of the houses are now either shops or museums that sit on the canal and are painted in green.