Our Blog - Montpellier
We ended up in Montpellier twice. We originally were planning to go from Carcassonne to Toulouse and take the train to Paris from there, but when we went through the train schedule, it would have really gotten us back to Paris later than we wanted, so we decided to take the TGV out of Montpellier instead.
Montpellier itself really isn't a "tourist" place per se, but a normal city with a University so it is sometimes called the Oxford of France.
The Cathedrale St-Pierre was founded in 1364 and on the inside, it was nice but nothing that extraordinary (Notre-Dame, it ain't).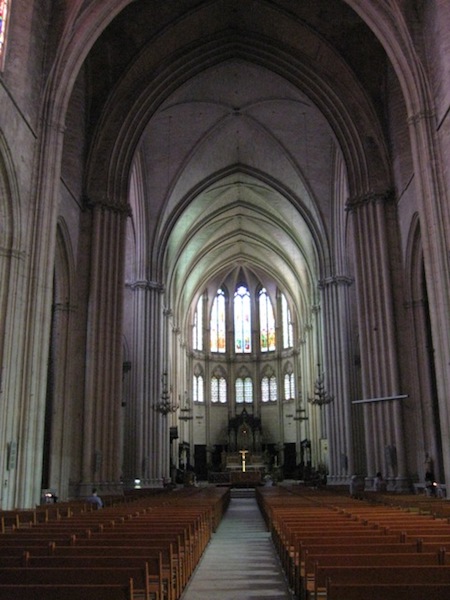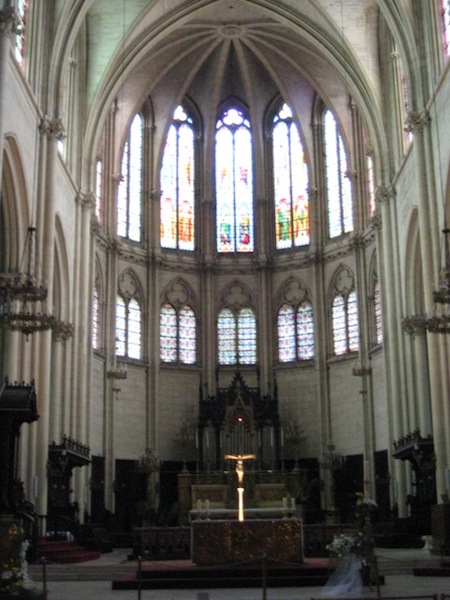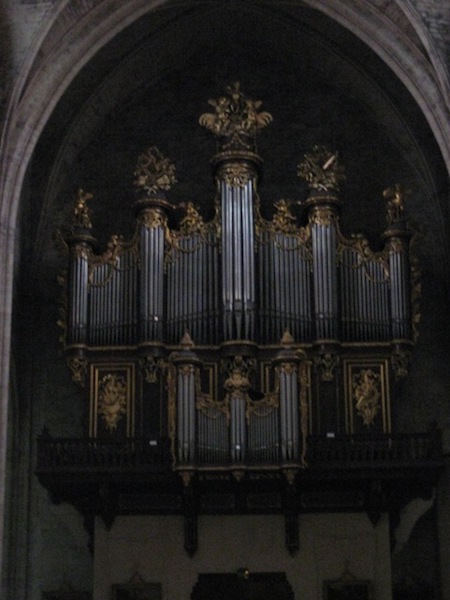 However, on the outside, it does have this interesting canopied porch, supported by two conical turrets, which makes it quite unique from an architectural standpoint.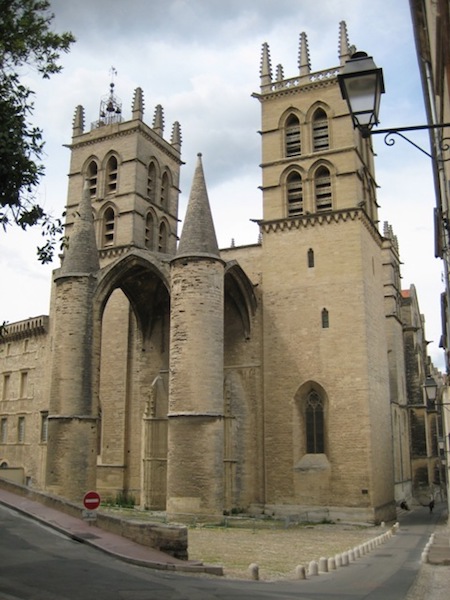 The Montpellier opera house, which sits on the main place, the Place de la Comedie.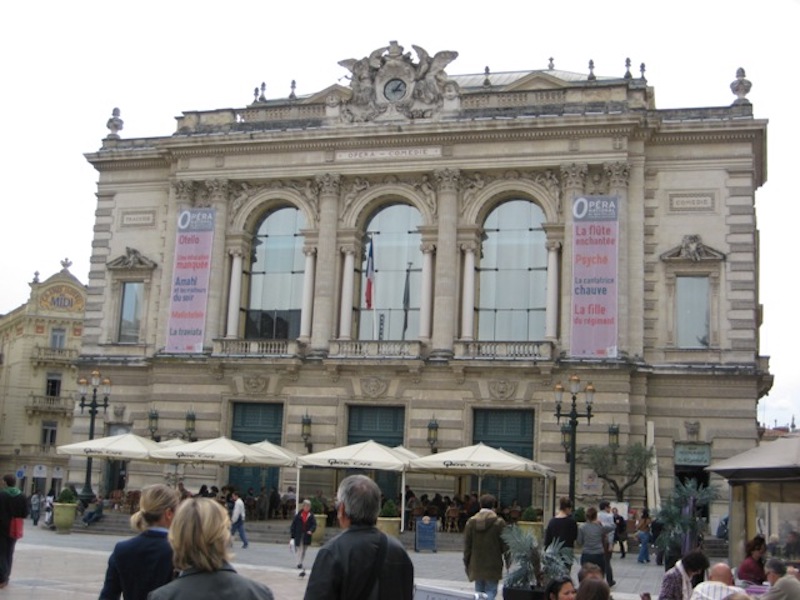 More of the Place de la Comedie, and you can see the lovely grey skies.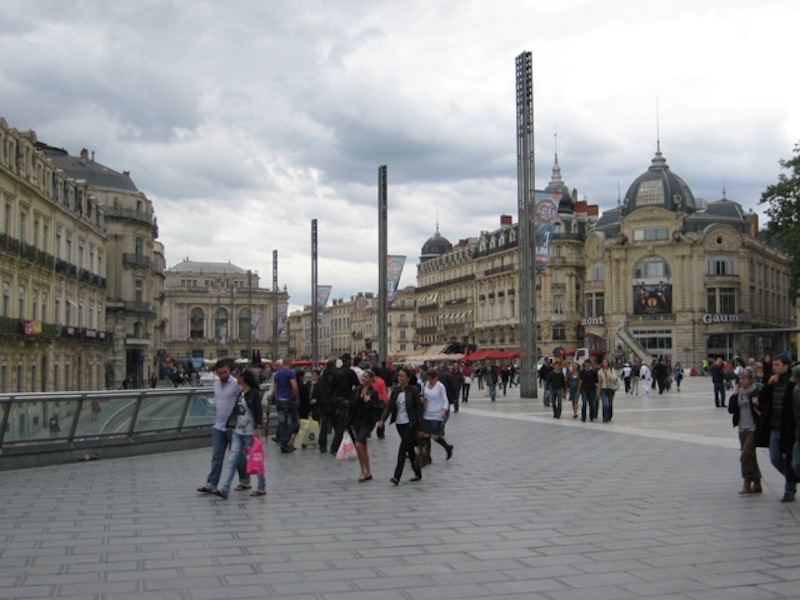 There is a 17th century Promenade du Peyrou, which has an Arc de Triomphe erected in 1691 to celebrate the victories of Louis XIV.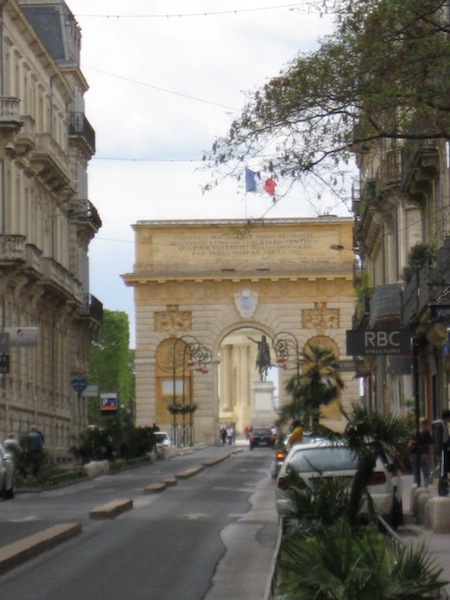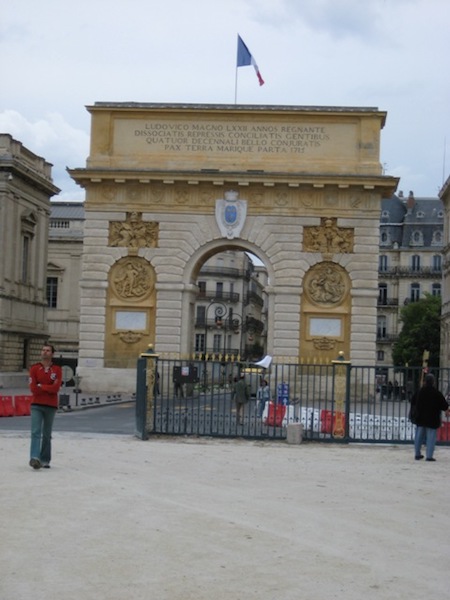 There is an aqueduct which was used to bring water to the city, which is nearly 14km long.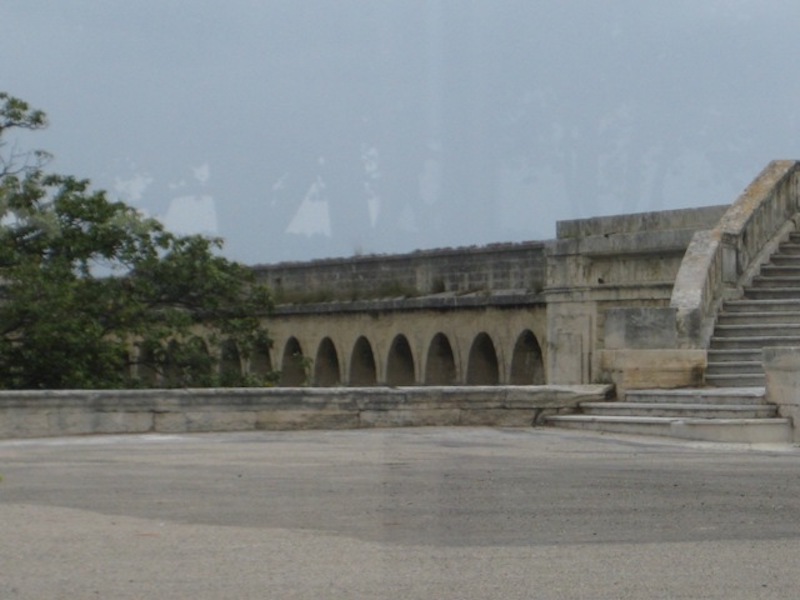 And at the end of that aqueduct is this 18th century Chateau d'Eau, a pavilion with Corinthian columns with is a monument to 18th century classicism.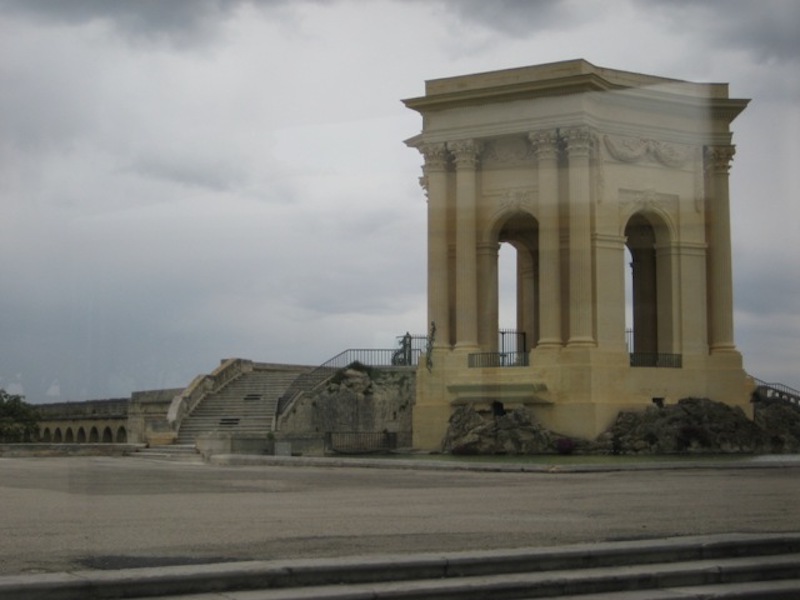 In the center of the Promenade de Peyrou is this equestrian statue of Louis XIV.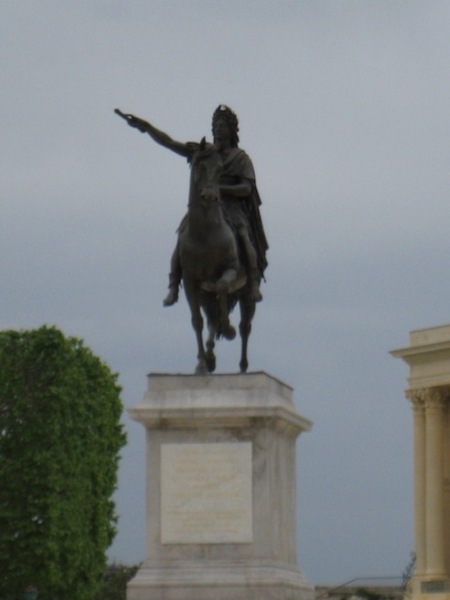 As you enter the Promenade, there are two of these little statues.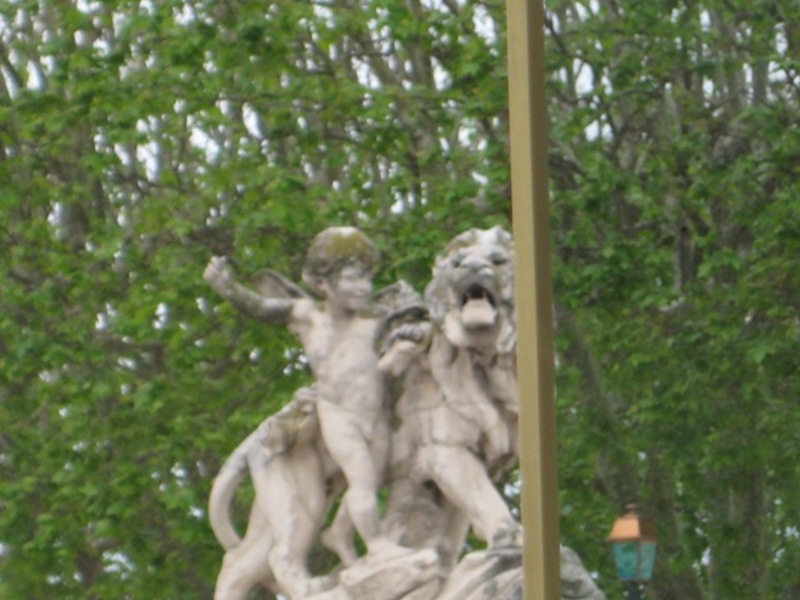 Statue of Jean Jaures, a politician from France.