Susan's Shanghai Blog - Tokyo 2011
This is a subset of Week 40 from our Shanghai Blog, which we split out during our redesign.
This week, we took a week (quite a long vacation for us) and went back to Japan. We used Tokyo as a base but didn't spend very much time actually in Tokyo, except for dinners.
Day 1 didn't really have much, since it took us awhile to get to Tokyo airport, catch the train for an hour into the city and get into our hotel. Pretty much, it was a travel day with dinner.
Our first night we headed to Roppongi to a little yakitori-ya called Ganchan. I like how you have all of these new buildings and then stuck in the middle is little old-style looking place (although I guess it could be a new buildling with an old-looking facade). We did the yakitori seto which came with multiple courses of skewers, along with salad, soup, and appetizer. The restaurant itself was TINY ... with 8 seats along a counter and 1 table on the side. Each little counter seat was set with chopsticks and the necessary plate. The 2 guys working behind the counter would make each of the yakitori skewers and then set it up onthe counter for us to pull down.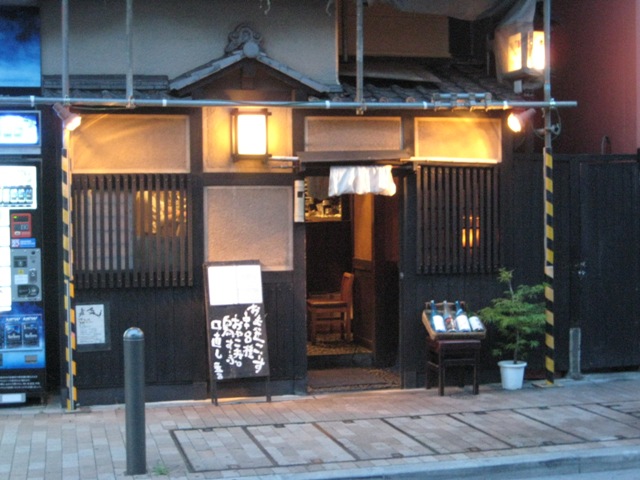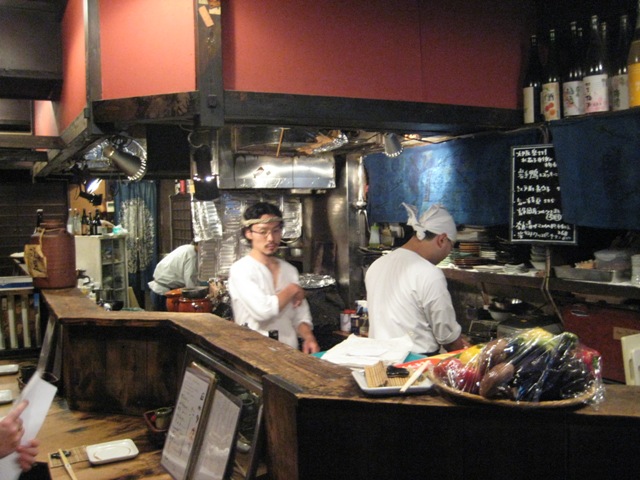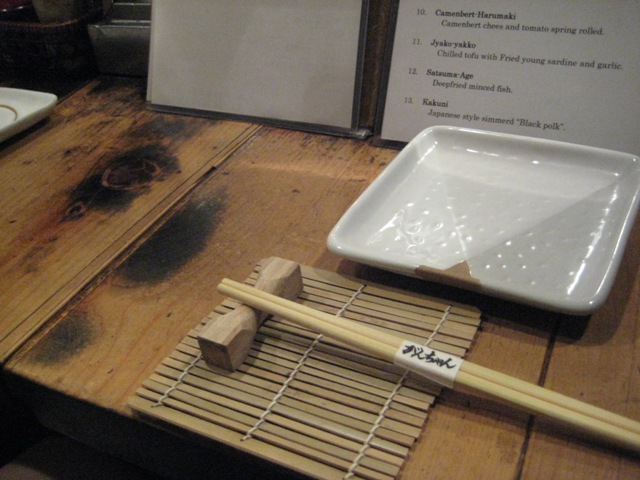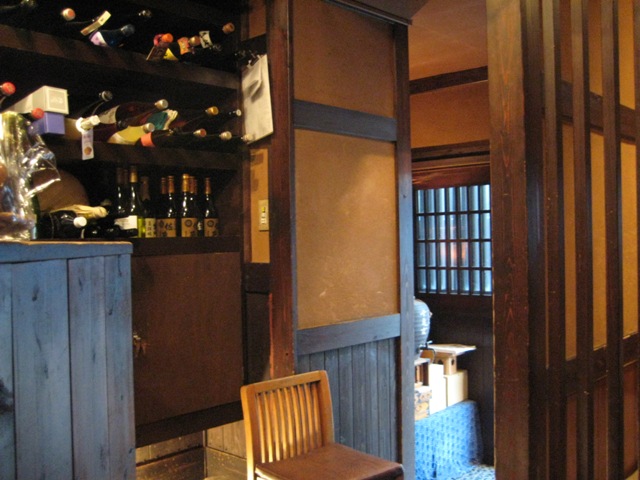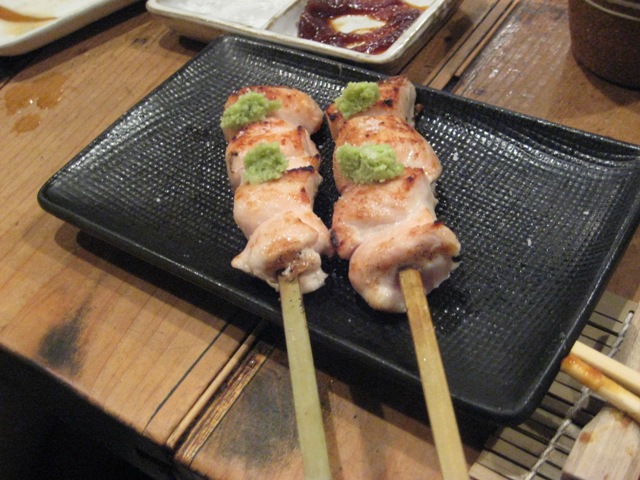 This is where we split out the trip to Karuizawa in the website redesign.
Day 4, we took the train back to Tokyo. We decided to try one of the little restaurants that we had seen last time we were in Tokyo that were literally under the train tracks near Ginza. The train tracks are elevated and below them are a lot of little tiny restaurants. We decided on Sushi for lunch. We sat at the counter and got a birds-eye view of the sushi making in action.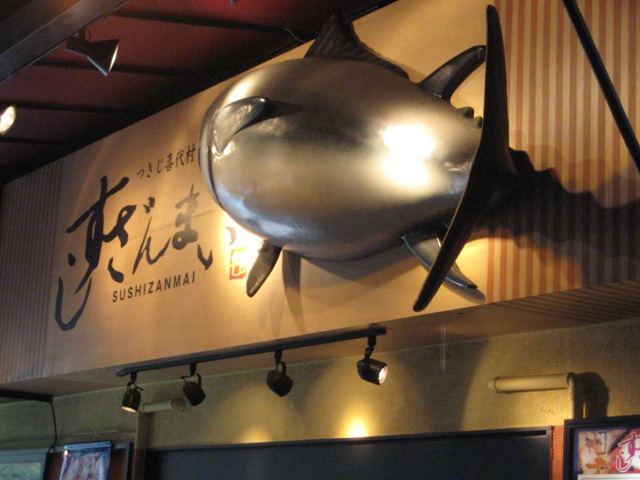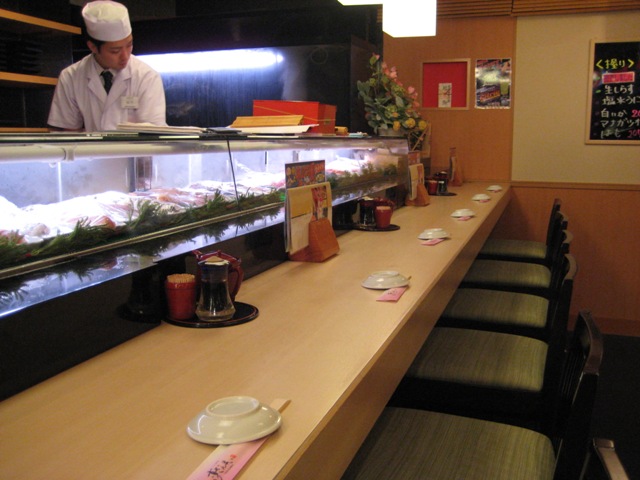 It would start with him putting down this black stone platter that then the sushi got put on as he made each piece.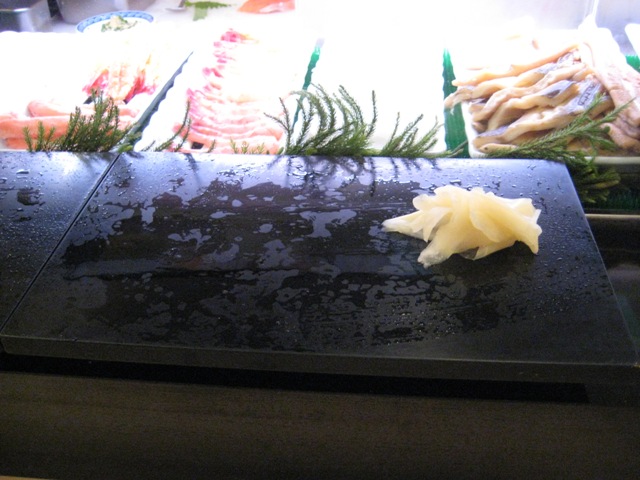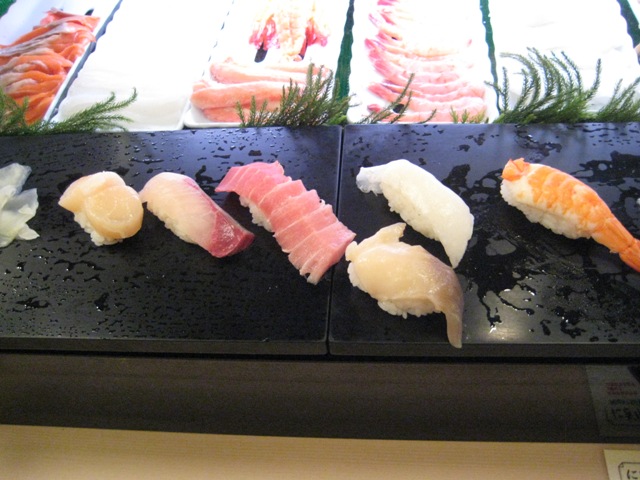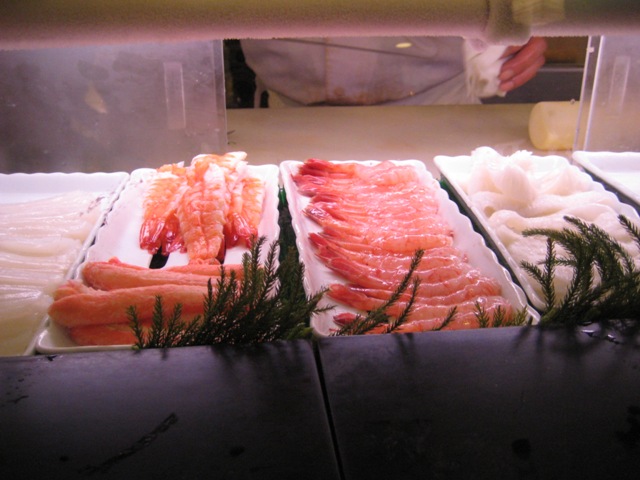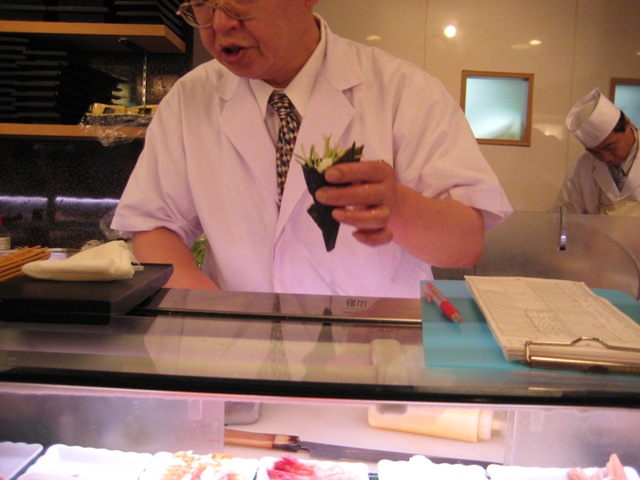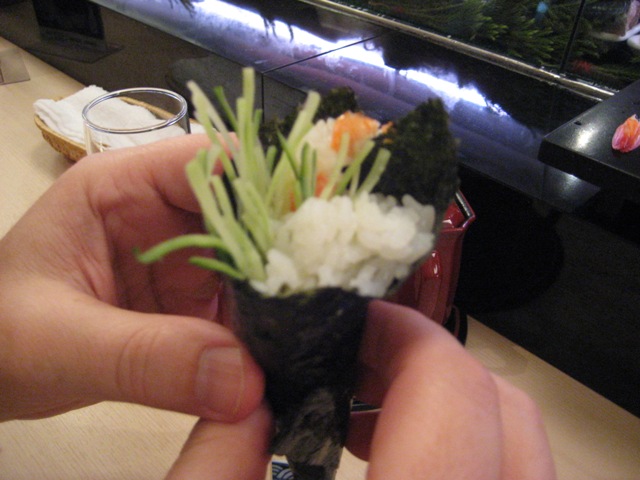 Next up was the Sumo National Stadium, or Ryoguku Kokugikan. It is right next to the Edo-Tokyo Museum (which we visited last trip) and is easy to spot with it's green roof. While there wasn't a sumo tournament in Tokyo at the time we were there, we did go through the Sumo museum. It was very small but was quite interesting. Sumo wrestlers live together in a "stable", and here they eat, train, and live. There were pictures of the various training that they go through on a daily basis. It also showed pictures of every sumo wrestler to have reached the top rank of yokozuna and ceremonial aprons or kesho-mawashi.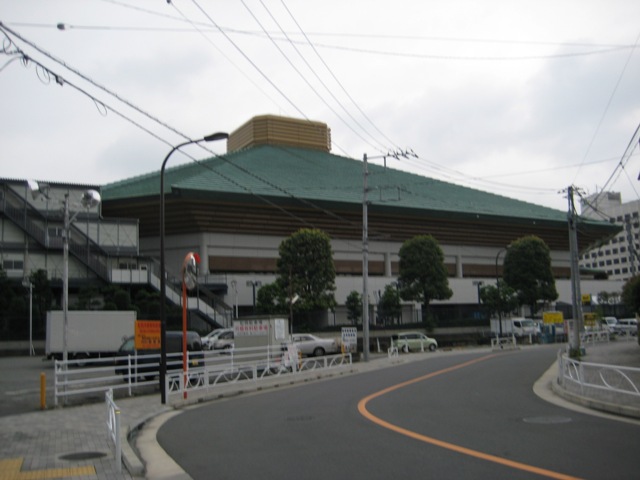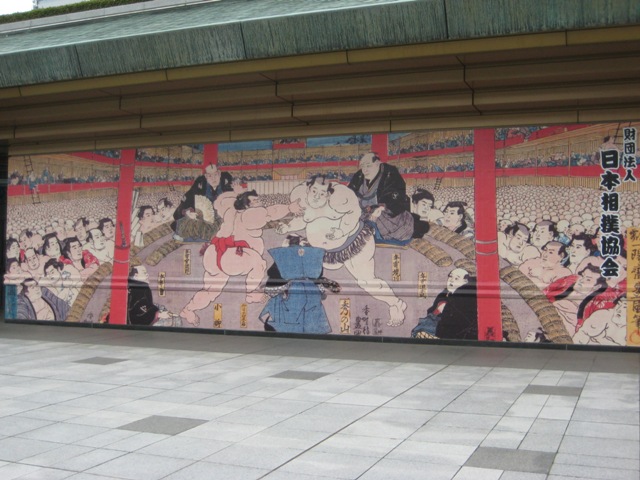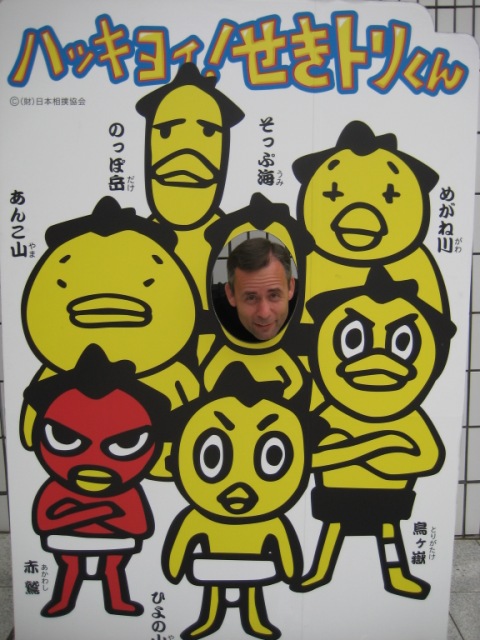 For those of you who don't sumo ... supposedly sumo dates back 1500 years and supposedly the origins of sumo are religious. The first sumo matches were a form of ritual dedicated to the gods with prays for a bountiful harvest. Therea re 5 different levels or rankings in sumo: Maegashira, Komusubi, Sekiwake, Ozeki, and Yokozuna. During the tournament, it starts with the lower rankings and culminate with the matches between the Yokozuna's. It is very difficult to get to Yokozuna and there have only been 69 Yokozuna's in the last 300 years. You can only get promoted from Ozeki to Yokozuna after winning two consecutive tournaments as well as having consistent performances. It is not an automatic level but the Sumo Kyokai must appoint or promote you to Yokozuna. Once you make Yokozuna, you can never be demoted but if you start performing poorly, you are expected to retire. Today there are 6 Grand Tournaments per year, 3 of them in Tokyo.
Then we headed back, walking through a nice garden in the middle of the city where we stopped to take a few pictures.