Our Blog - Paris January 2018
We started out January of 2018 with a trip to Paris. So this will not be shocking to people who know us ... since we love Paris. The shocking part will be that we lived in France for 9 months before we made our way up to Paris! I've use this page as both the "landing" page for our Paris 2018 trip, as well as going through Day 1 (which doesn't really have that many pictures). So I'll start with the links to all of the pages here, and then if you are starting and want to read Day 1, just scroll past the links.
Trip up and Day 1
We took the train, which goes from Toulouse to Bordeaux, and then to Paris. It is a fairly fast train (150 kph or so) from here to Toulouse, making a few stops along the way. But then from Bordeaux to Paris, there are no stops and it is now a "fast train". This "faster" train just started in July and cut the trip from 194 minutes to 124 minutes. We went with 1st class, since it was only about 10 euros per person more, and we get better seats as well as individual charging ports and wifi on the train for the entire trip (I think that is also in 2nd class as well). As you can see, we were traveling along at a pretty good clip ... 319 kph (or right at 200 mph).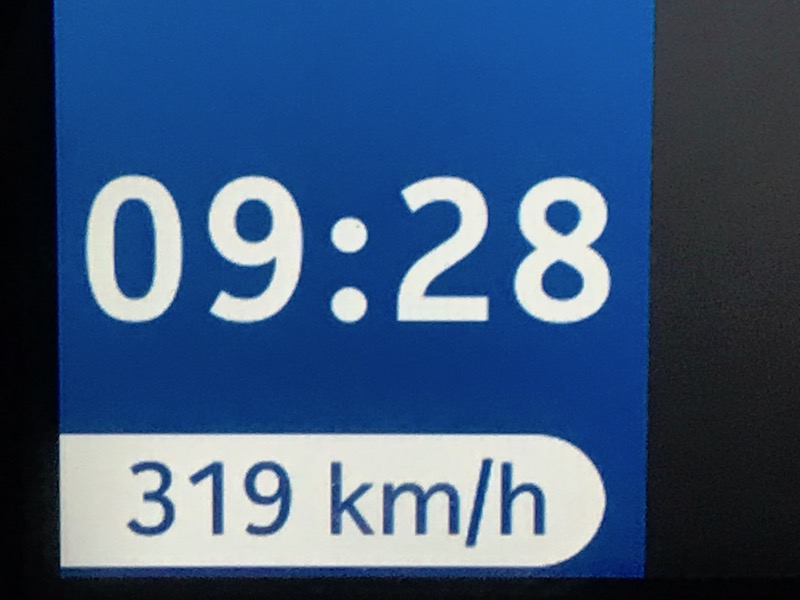 For the most part, Day 1 was getting checked into the hotel and doing a leisurely walk around town. We were staying on the Right Bank, so we headed South from our hotel, crossed the Seine, walked a bit on the Left bank, then came back up across the Île de la Cité (by Notre Dame) and then Île Saint-Louis. There, we got in our Berthillon fix. For those who haven't heard of Berthillon, they are a French luxury ice cream and sorbet manufacturer started in 1928 and made famous in 1961 when the French guide Gault-Millau wrote about them. During the summer, the lines outside of their Île Saint-Louis store goes on for 2 blocks! It is winter, and so their hours are very limited, but a majority of the little cafes around the island also carry Berthillon ice creams and sorbets.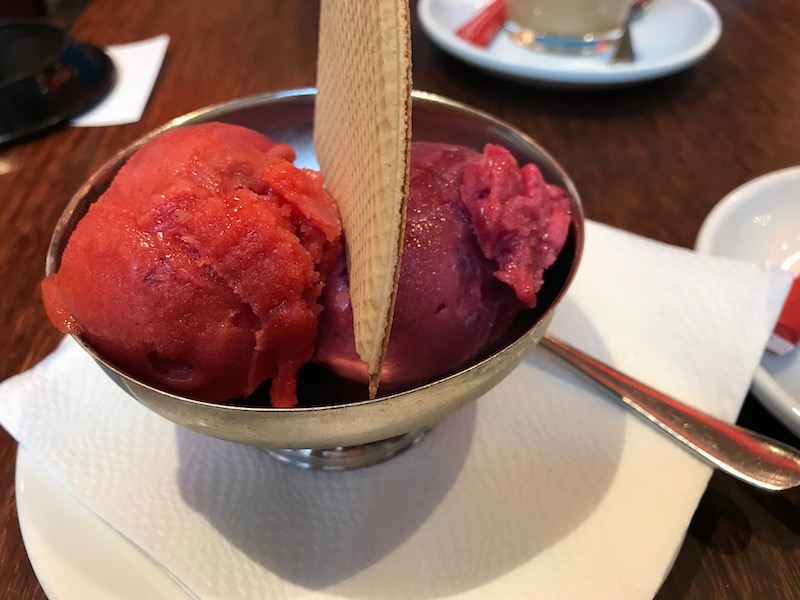 We tend to do a bit of investigation and research on our restaurants. We go through a variety of resources, including several blogs from "foodies" as well as the New York Times, Paris by Mouth, and Trip Advisor. We keep a running list of Paris restaurants that we want to try, and we were able to mark a few off this time (although we still have some on the list from before since they were on their annual closure/vacation in January). For our first night, we went to a place in the 19th (so up North) called Restaurant Mensae. This is a project from two Top Chef alumni and is 3rd on the Paris by Mouth list of their favorite Modern & Creative Restaurants in Paris. It is a bit larger than most Parisian bistros, but this is one of the benefits of being out in the 19th .. where things are a bit cheaper. It is definitely a "modern and creative" restaurant. The food is refined, using interesting techniques ... not a run-of-the-mill brasserie (which is sometimes also quite good ... depends on what you are looking for).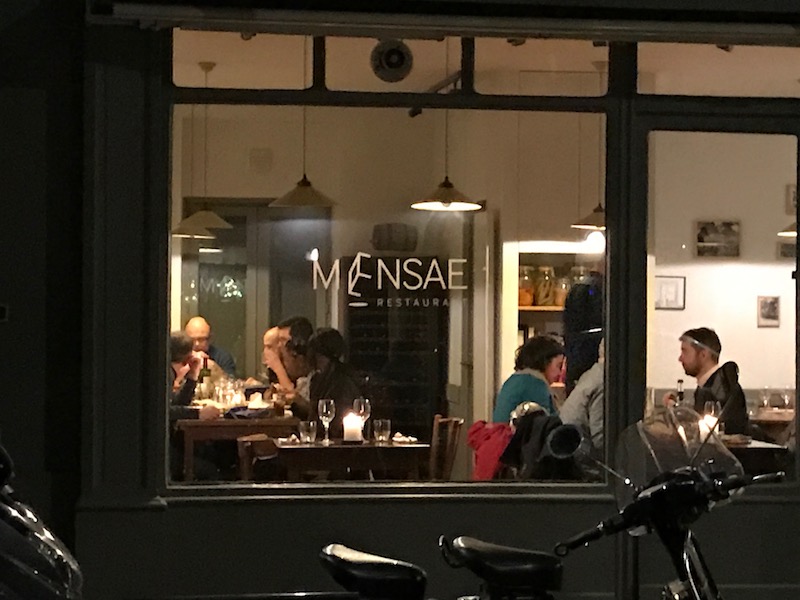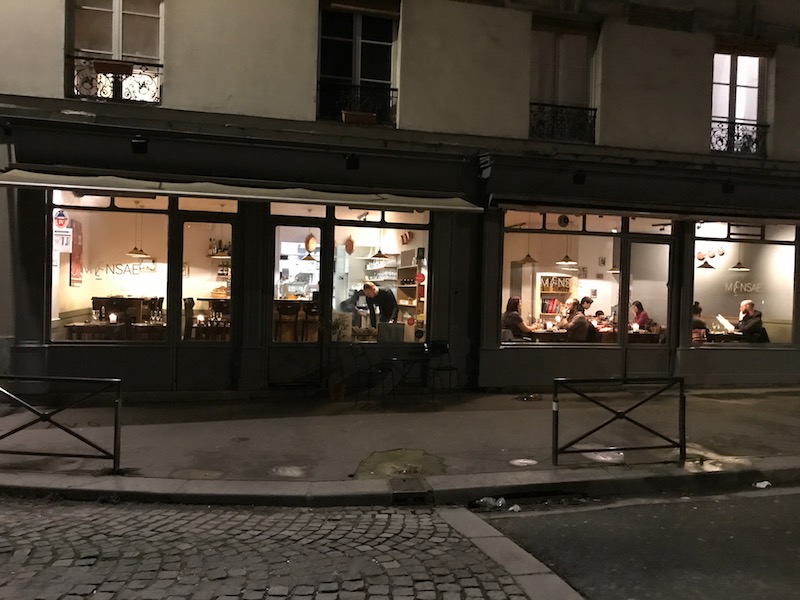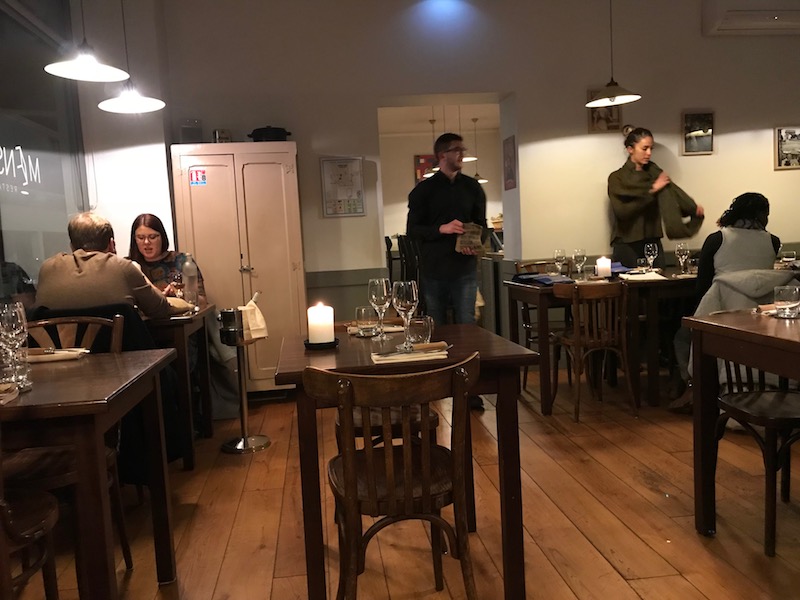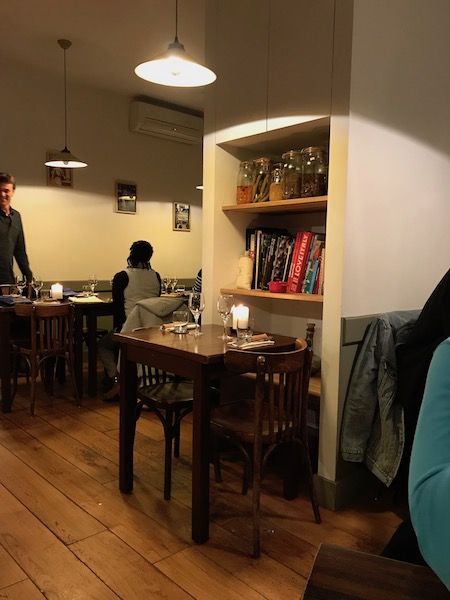 The starters ... a velouté (a cream soup) of squash with cilantro and chestnut. They bring it out with some squash cubes, cilantro, and chopped chestnuts in the bottom and then pour the squash cream soup over the top. Tom was a bit more adventurous, going with the poached snails along with mushrooms and a parsley/garlic mousse.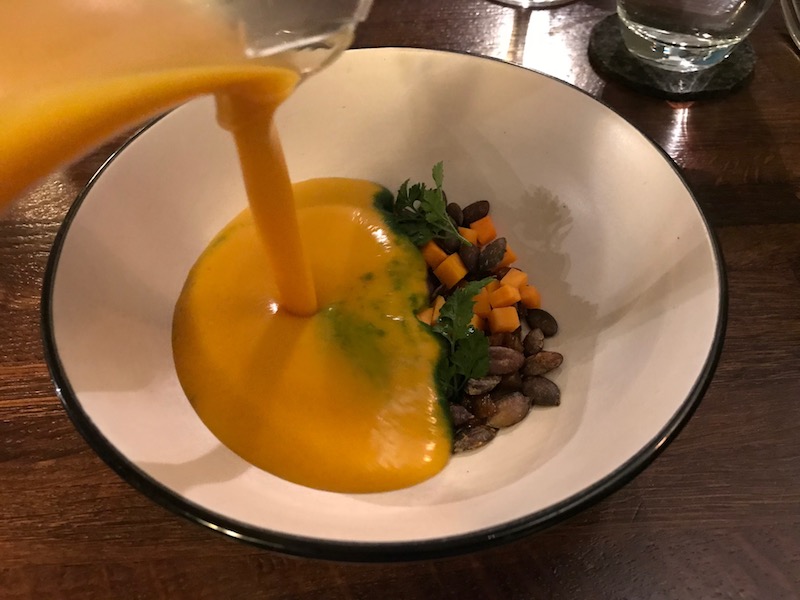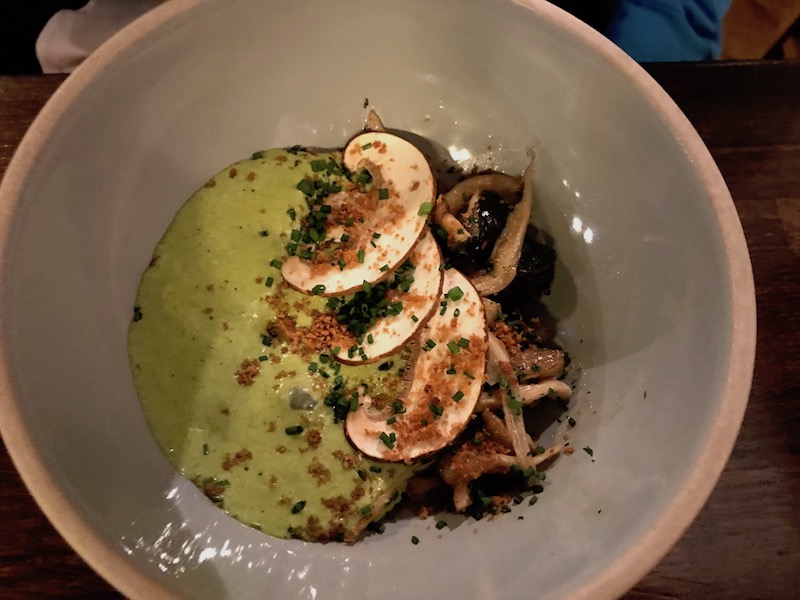 The mains ... I selected the cod, which came in a bowl with a foam of shellfish jus and saffron. The fish was absolutely perfectly cooked! Tom went with the duckling filet with a puree of parsnips along with a couple carrot pieces. It also had a maple syrup and ginger sauce.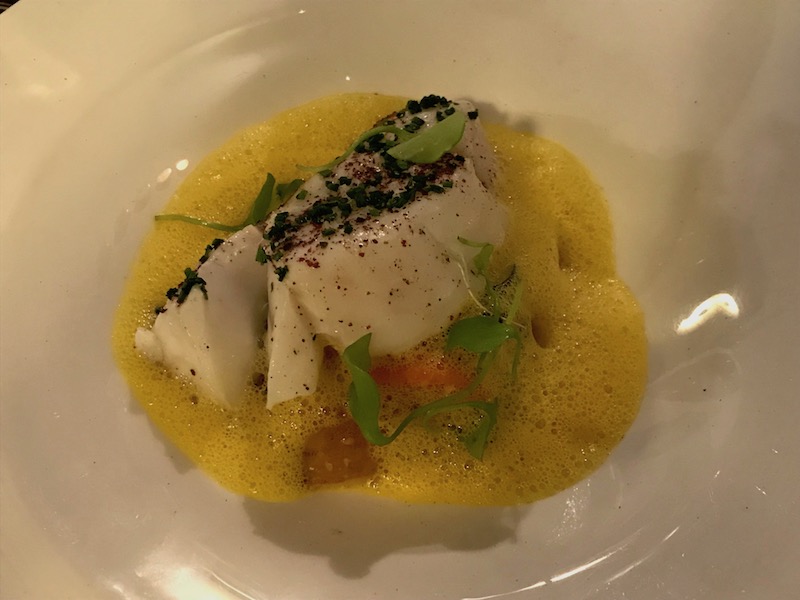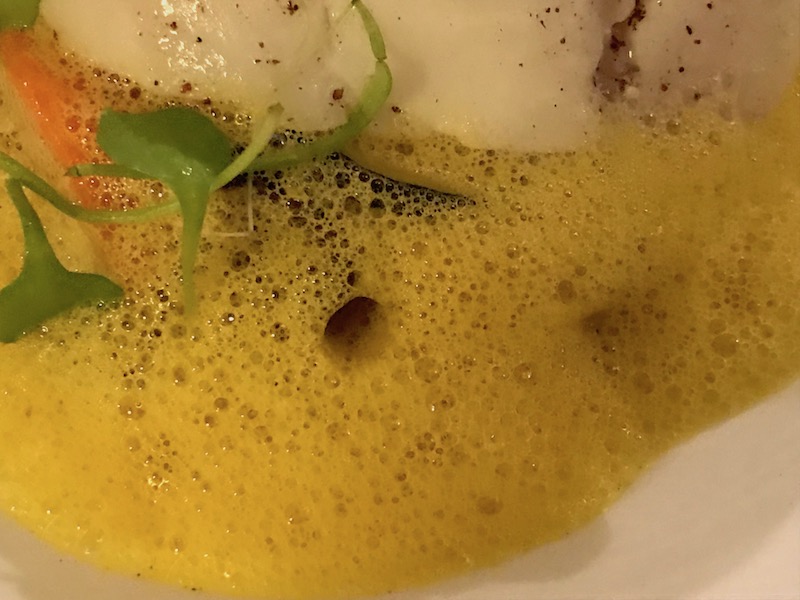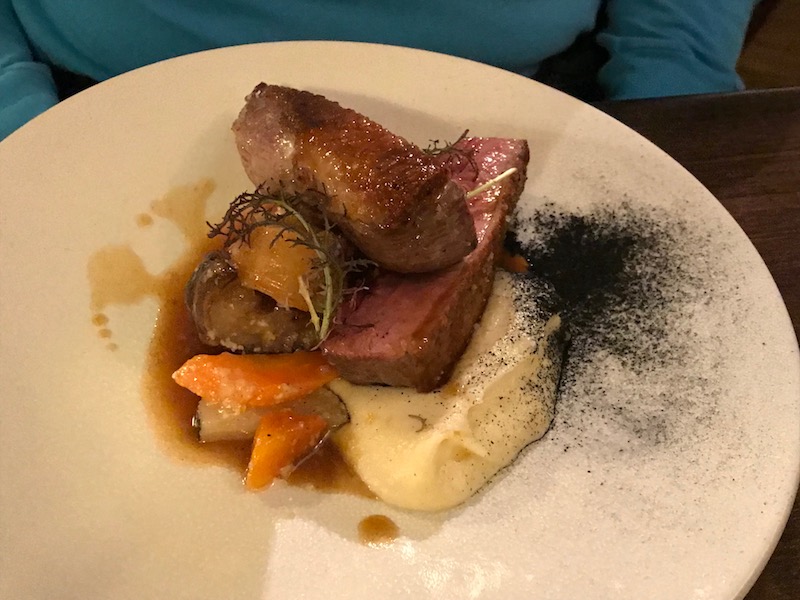 Desserts ended up being pretty big in size, and really good! Tom went with a standard chocolate mousse, but they incorporated pralines. The chocolate was so rich and the pralines gave it just the right amount of crunch. I was intrigued by the name of mine ... 'nage d'agrumes', which means swimming citrus. Pieces of citrus "swimming" in a lovely citrus broth and a small cake in the middle. Then there was a clementine sorbet and then small sheets of white chocolate. This is another case where they brought the bowl out without the broth and then they poured the liquid at the table. Very light and refreshing ... totally different from Toms.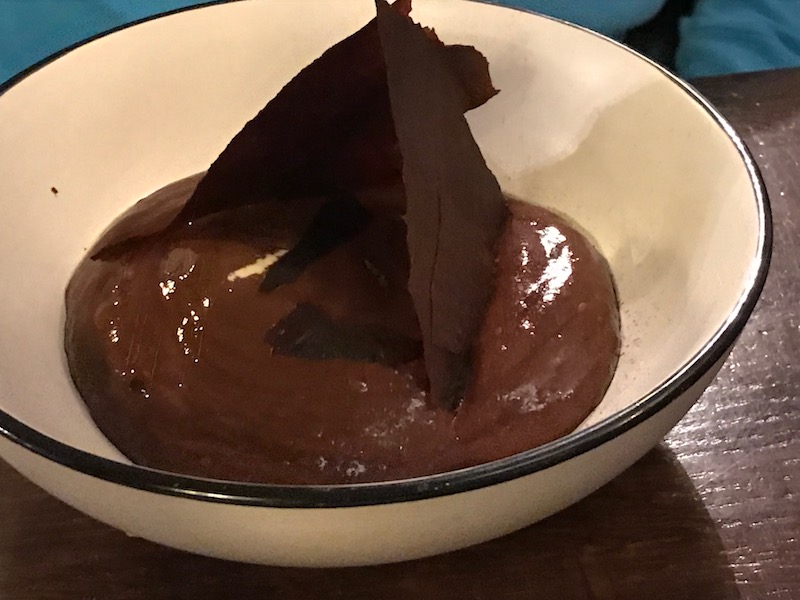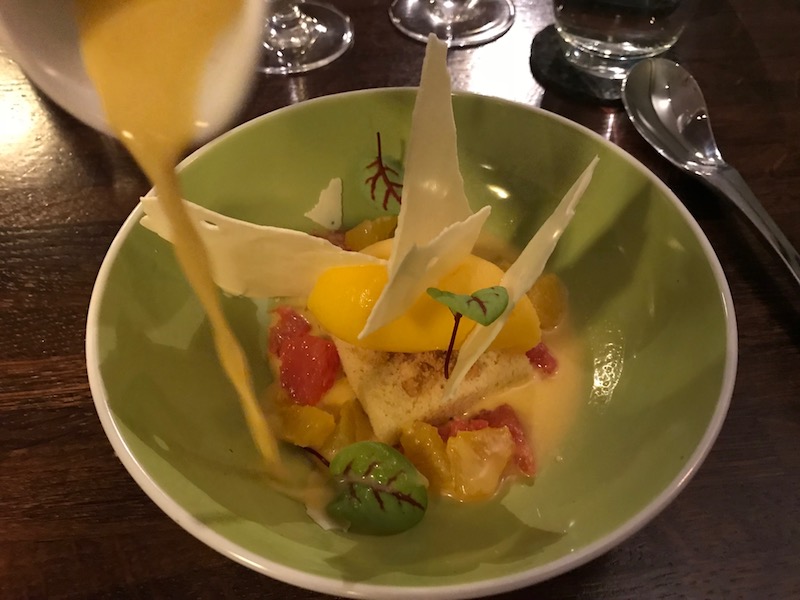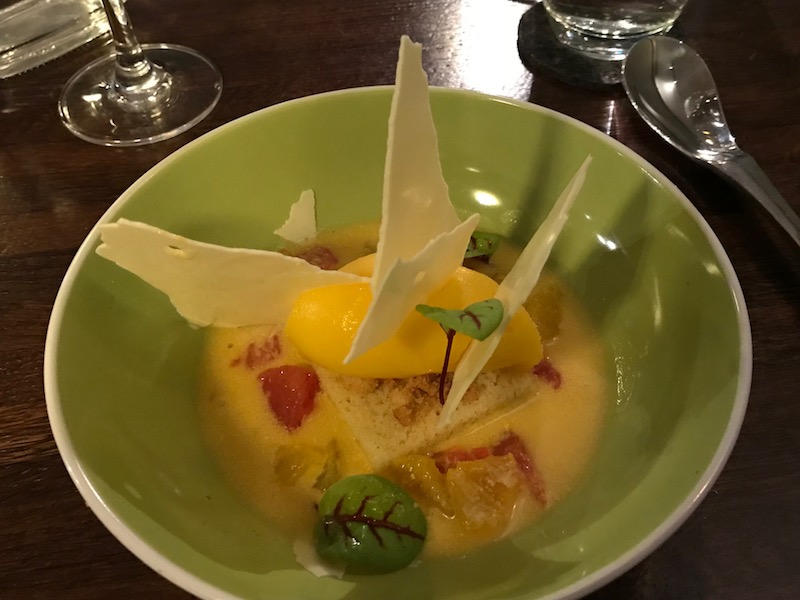 So I haven't actually talked about the hotel, partly because we forgot to take any pictures. This was the first time that we bought a Groupon for a hotel, and it ended up being a really good choice. Pavillion Opera Grand Boulevards. Paris is never a "cheap" place for a hotel, but this one actually is reasonable for Paris standards. It is in a great location, within a short walk to 4 different metro lines and fairly centrally located, so it is easy to walk around as well. The room was exactly the size that we expected, so fairly small for US standards. But it had everything that we needed. The room was clean and had a great mattress ... best sleep we've had in months! The hallways were .. well ... ugly (deep blue and dark red) and the only other negative was that the towels were a little bit less than fluffy. Breakfast came along with the room (which normally we don't get as we prefer to find breakfast out in little bakeries) and it was fine for a continental breakfast (pastries, cereal, yogurt).
Continue to Paris 2018 Day 2